Best Sustainable Sweaters Women Choose On-Repeat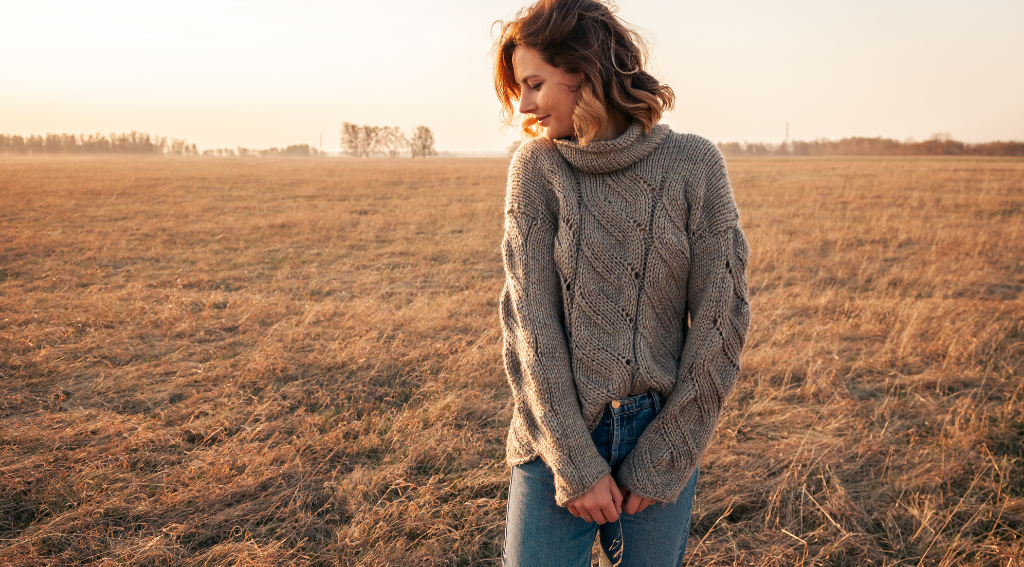 On the hunt for the most ethical and sustainable sweaters women wear on-repeat? Our curated list of ethical sweaters is the answer to every chilly-weather vestiary dilemma. From Ethical wool, merino, and alpaca to cashmere, and vegan cotton sweaters, there's something for every taste!
Best Sustainable Sweaters For Women
As soon as September rolls around, ethical women's sweaters are once again at the forefront of our rotation. They're the absolute best when it comes to layering. No matter if you're going for a polished look at work or a casual 'fit with your favorite tee for a casual vibe. Throw them over jeans, skirts, or even your comfiest leggings — they'll always steal the show. But It's not just the sartorial appeal that makes us choose these cozy knits.
These sustainable women's sweaters are crafted with recycled materials, organic fibers, or repurposed fabric that lessen the burden on our precious resources. They often boast timeless designs, so you're not just in vogue this season but for many to come. Plus, ethical fashion brands prioritize fair wages, safe working conditions, and overall ethical production practices. So, when you don that cozy, natural sweater, you're wearing something made with love and care, not at the expense of someone's well-being.
So, without further ado, here's a list of the best affordable sustainable sweaters for women in 2023.
Best ethical, Sustainable Sweaters for 2023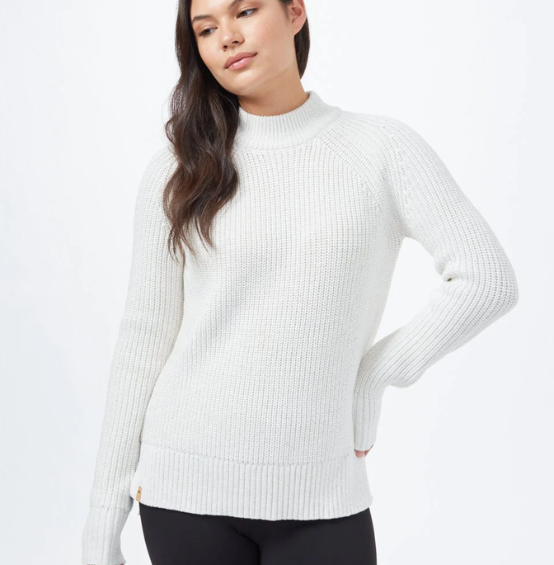 1. Tentree wool and cotton sweaters
Price: From $88
Sustainable Materials:Wool and cotton
The sustainable clothing brand Tentree crafts multi-functional affordable sustainable sweaters and cardigans while championing sustainability. With a unique ethos of planting 10 trees for every purchase, they've earned their name. Operating from Vancouver, they uphold ethical manufacturing at every step. Their production facilities adhere to top-tier ethical and international labor standards, such as Fair Trade, WRAP, and SAI. Emphasizing superior quality, tentree employs organic cotton and responsibly sourced wool in their fabric production, ensuring exceptional breathability and warmth in their ethical sweaters and cardigans.
2. ABLE natural sweaters
Price: From $148
Sustainable Materials: Organic cotton
ABLE stands out in the industry for its exceptional transparency and strong focus on empowering women. 95% of their team comprises women, and their manufacturing partners are strategically located in Ethiopia, Mexico, Brazil, and India. What sets ABLE apart is their commitment to open wage disclosure, allowing consumers to make informed choices. Their sustainable women's sweaters are crafted from 100 percent GOTS-certified organic cotton which is enhanced with stylish and durable artisan stitch that epitomizes ultimate comfort.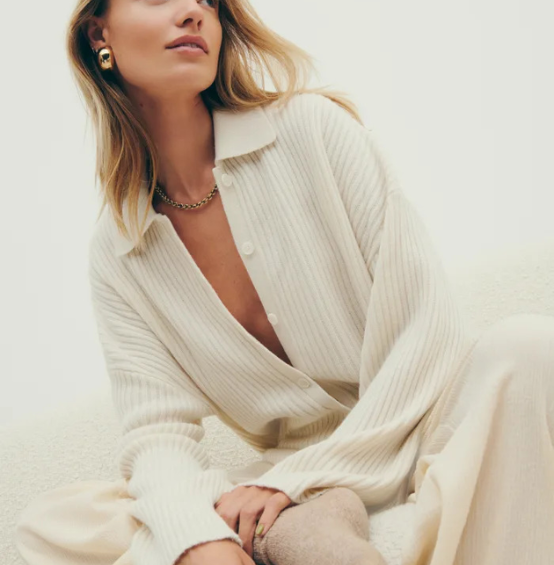 3. Reformation ethical Cashmere sweaters
Price: From $150
Sustainable Materials: Recycled Cashmere, Cashmere and cotton 
The ethical fashion brand Reformation is a fantastic palace to score beautifully-made affordable sustainable sweaters for women. Their production, conducted ethically in both China and the USA, skillfully reimagines responsibly sourced materials like Tencel, linen, and recycled cotton into fashion-forward styles. What we love most is Reformation's dedication to transparency which shines through as they openly share their eco-friendly methods with consumers. We can easily access information on water and carbon dioxide savings attributed to the production of each ethical sweater which is absolutely amazing!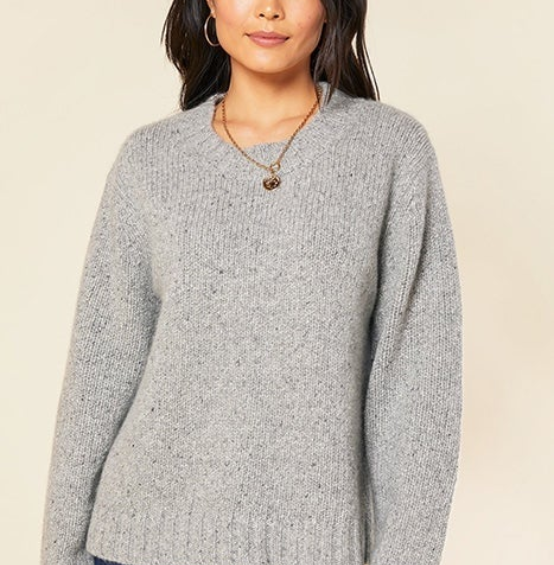 4.  Outerknown sustainable sweaters for women
Price: From $94.78
Sustainable Materials: Wool and cashmere
Outerknown, co-founded by World Champion surfer Kelly Slater and designer John Moore, is on a mission to outfit us with stylish sustainable clothing. Among their standout pieces is the beloved Seafarer sweater, meticulously crafted from recycled cashmere and merino wool, boasting a relaxed boatneck and dropped shoulders for a comfortably chic allure. Whether paired with fitted jeans for a stylish offset or loose pants for a laid-back look, the brand's entire ethical sweater lineup epitomizes sustainable comfort and versatility.
5. Avocado wool sweaters
Price: From $75
Sustainable Materials: Modal, alpaca wool, cotton
Yep, we're referring to the non toxic mattress brand which recently ventured into responsible fashion! Leveraging their expertise, this brand ensures their ethical women's sweaters match the luxurious softness of their renowned sheets. From cropped hoodies to cardigans and pullover crewnecks, their collection is ethically crafted from a blend of sustainably grown Supima cotton, 100 percent responsibly sourced alpaca fiber, and biodegradable, compostable modal. This thoughtful combination not only enhances comfort but aligns seamlessly with a laidback, low-impact lounging lifestyle.
6. PACT fair trade sweaters for women
Price: From $94
Sustainable Ingredients: Organic cotton
When it comes to sustainable sweaters women choose on-repear, Pact is definitely on our wishlist. Pact, your go-to destination for both style and comfort, presents a delightful array of cozy organic cotton sweaters and ethical cardigans, featuring a palette of versatile neutral tones. What truly sets Pact apart is their commitment to ethical practices. They collaborate with Fair Trade Certified™ factories and utilize GOTS-certified organic cotton, embracing sustainability and ensuring fair treatment throughout their production process.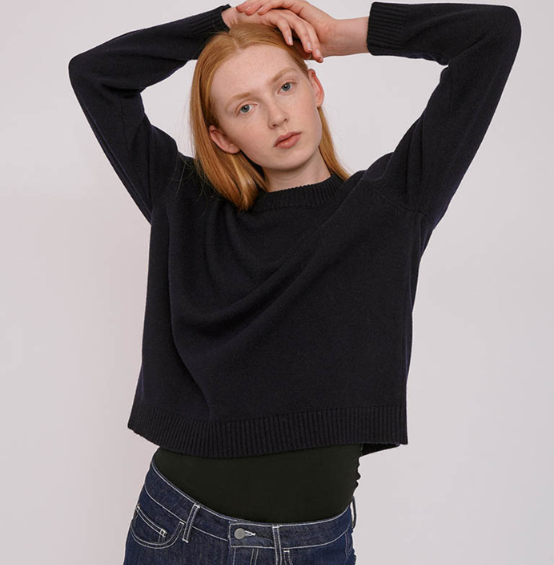 7. Organic Basics natural merino wool sweaters
Price: From $67
Sustainable Materials: Recycled merino wool
Looking to cozy up in eco-friendly sweaters this winter? Look no further than Organic Basics, where neutral knits form the foundation of a thoughtfully curated winter wardrobe. With a diverse range of hues that seamlessly blend with your existing collection, their sustainable jumpers are incredibly versatile. Their sweaters are expertly crafted from recycled merino wool sourced from pre-consumer textile waste, diverting materials from landfills. This brand goes the extra mile with carbon offsetting, demonstrating their commitment to minimizing their environmental footprint. Additionally, their ethical production practices and transparent supply chain add to the reasons we adore Organic Basics for cozy and conscious winter style.
8. Christy Dawn alpaca wool sweaters
Price: From $173.60
Sustainable Materials: Wool and organic cotton
Ready to discover the charm of a rustic countryside cottage with Christy Dawn's ethical sweater collection? Crafted using a combination of deadstock materials, alpaca wool, and organic cotton, their winter essentials embody both warmth and sustainability. What we love most from Christy Dawn's alpaca collection is the meticulous hand spinning and knitting by Peruvian artisans, who are compensated with a living wage, underscoring the brand's commitment to fair labor practices and traditional craftsmanship.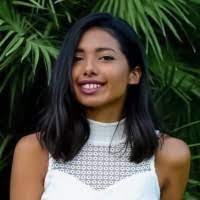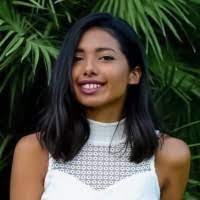 About Author
Konstantina Antoniadou
Freelance sustainability and fashion writer with an ongoing curiosity to explore new innovative technologies, and report on trends in "green" industries.