8 Brands Similar to Everlane For Ethical Clothing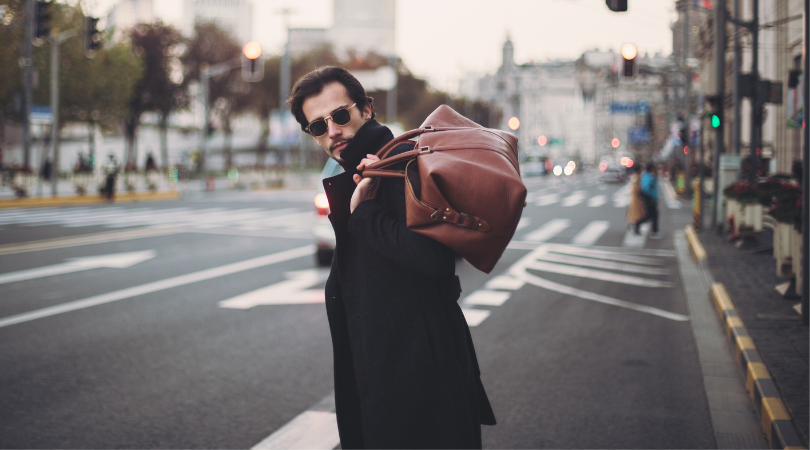 The San Francisco, California-based sustainable clothing brand Everlane surely has a cult eco following. But who would really want to be in a monogamous relationship with a fashion label when there are so many brands similar to Everlane at our disposal? Certainly, we love their wide range of Grade-A cashmere sweaters, Italian shoes, and Peruvian Pima tees. Nonetheless, ethical, sustainable, and affordable alternatives to Everlane exist–and we're here to help you expand your conscious dressing horizon with the best of the best clothing stores like everyone.
Aside from being committed to supply-chain transparency and sustainable fabric sourcing, the top apparel brands similar to Everlane actively try to minimize their impact and participate in numerous give-back initiatives.
 Read on to discover our favorite affordable alternatives to Everlane.
Best Apparel Brands Similar To Everlane Clothing
1. KOTN
Price:
$15-248
Sustainable Materials:
BCI-certified Egyptian cotton
With a strong commitment to supply-chain transparency and give-back initiatives, KOTN not only managed to create "The Perfect T-Shirt", but also a wide range of ethically-crafted basics with enduring quality.
The certified B corporation works directly with farmers to get all the necessary raw materials to create apparel like Everlane – including flannel shirts, button-downs, sweatshirts, sweatpants, chinos, long johns, denim, work pants, and sustainable socks. As for their color-rich fabrics, they are a result of OEKO-TEX-certified nontoxic dyes.
On top of that, they've partnered up with a local NGO to help end child labor by providing education for children from their cotton farming communities.
2. Taylor Stitch
Price:
 $13-$990
Sustainable Materials: 
Organic Cotton, Recycled Poly & more
Taylor Stitch is another fantastic sustainable option if you are on the hunt for brands similar to Everlane for ethical clothing. Aside from being extremely transparent with their sourcing, manufacturing, and distribution process, the California-based brand company uses recycled and regenerative fibers including certified organic cotton to create men's shirting, outerwear, denim, and basics that guarantee to last for years.
In other words, much like all our favorite affordable stores like everyone, Taylor Stitch promises to offer classic, trend-proof designs that'll look just as great in fifty years as they do today
What's more, the brand uses 100% post-consumer recycled fibers for their recyclable mailers. Plus, many of their products have been recognized and certified by industry leaders like the Leather Working Group, Fair Trade Apparel, Schoeller Textiles AG, and more.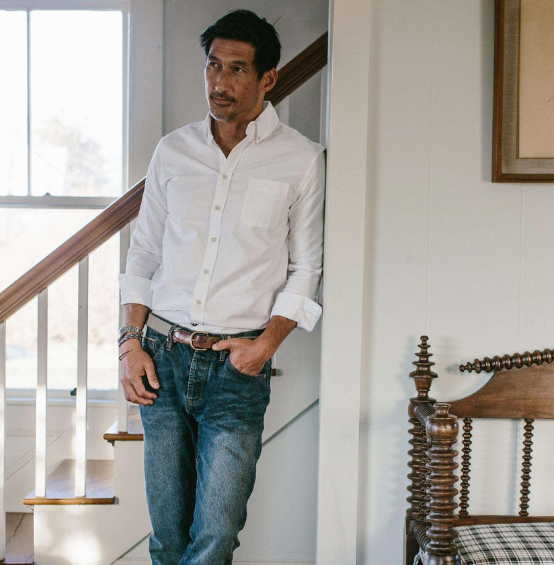 3. Vustra
Price:
 $25-$110
Sustainable Materials:
100% Certified Organic Cotton
Vustra is a beloved sustainable fashion brand geared toward modern men. Their mission is pretty straightforward. They want to create truly green, workhorse apparel with the lowest socio-environmental footprint possible while also being versatile and inherently classic.
For brands like Everlane but cheaper, Vustra is a great candidate. For starters, they utilize fair-trade and ethical manufacturing units in India. On top of that, they solely focus on opting for 100% GOTS-certified organic cotton colored with low-impact dyes to be even more planet-friendly. So rest assured that your tees, shirts, and socks have the lowest possible eco-footprint – which is something we demand from all clothing stores like Everlane.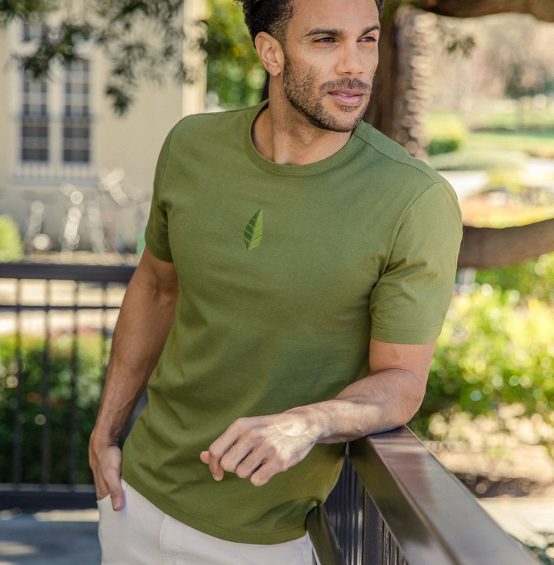 4. Faherty
Price:
$58 -$320
Sustainable Materials:
Certified organic cotton, Tencel, Lyocell, Tencel Ecovero, Cashmere, linen, recycled polyester
Faherty is a sustainable fashion brand every quintessential cool guy should keep on his radar. Their wide range of shirts, polos, blazers, sweaters, hoodies, and outerwear – just to name a few– is designed for both work and leisure. And they have plenty of affordable clothes similar to Everlane.
Through the use of recycled and renewable fabrics, Faherty manages to lower their carbon emissions all while putting much emphasis on a completely transparent supply chain. The fact that they use less toxic chemicals, dyes, and finishes is not the only reason why placed their name next to all the brands similar to Everlane.
Faherty is a proud member of The Textile Exchange, BLUESIGN, and 1% for the Planet. What's more, the brand continues to partner with Native and Indigenous designers, hire Native interns, host a Native Board member, and work with Native-led non-profits. And much like all the aforementioned clothing stores like Everlane, Faherty also uses eco-friendly packaging to ship their wear-me-everywhere staples.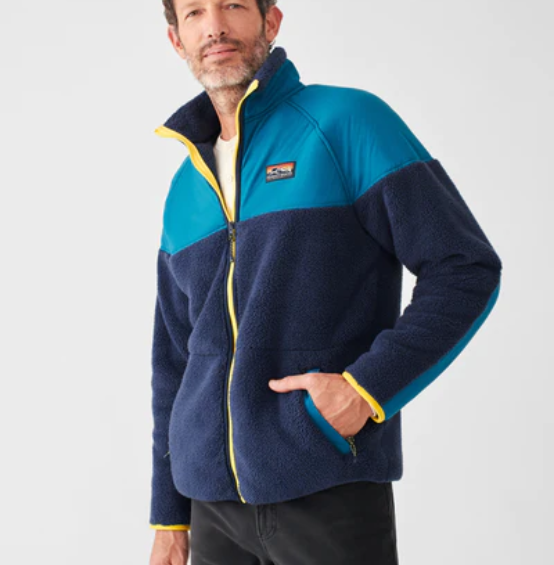 5. Asket
Price:
 $45-$260
Sustainable Materials:
100% organic cotton, Tencel, Recycled Polyester, and cashmere
Asket deserves to be on your "brands similar to Everlane" checklist for many reasons. Apart from their slew of quality ethical men's dress shirts, Asket's eco men's clothing collection extends to denim, chinos, sweaters, and t-shirts as well.
This means that you can, once again, get affordable clothes similar to Everlane staples from an eco-minded store that's transparent, ethical, and stylish. All clothing is created with 100% organic cotton in fair trade-certified factories. What's more, each piece comes with an Impact Receipt detailing its cost, traceability, CO2 emissions, and additional info such as where it was manufactured, dyed, and milled.
Lastly, similar to all other clothing stores like Everlane, Asket's mission is to create "forever" staples you wear with anything from a suit to swim pants.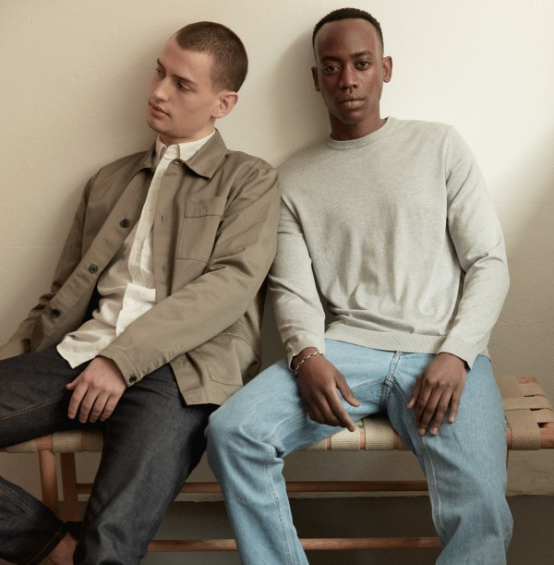 6. Toad & Co 
Price:
$50-$200
Sustainable Materials:
Organic Cotton, Tencel, Lenzing Modal, Hemp, Recycled Cotton, Recycled Polyester
Your quest to find brands like Everlane but cheaper ends here. Toad & Co uses a minimum of 80% eco-friendly fibers and/or fabrics that are 3rd person certified to manufacture their collections as consciously as possible.
In order to further help divert clothing from the landfill through upcycling, the company has joined forces with Renewal Workshop. Pants, sweaters, t-shirts, outerwear, knitwear, pants, sustainable flannels–no matter your needs, Toad & Co designs environmentally friendly alternatives to Everlane that will make daily dressing a whole lot easier.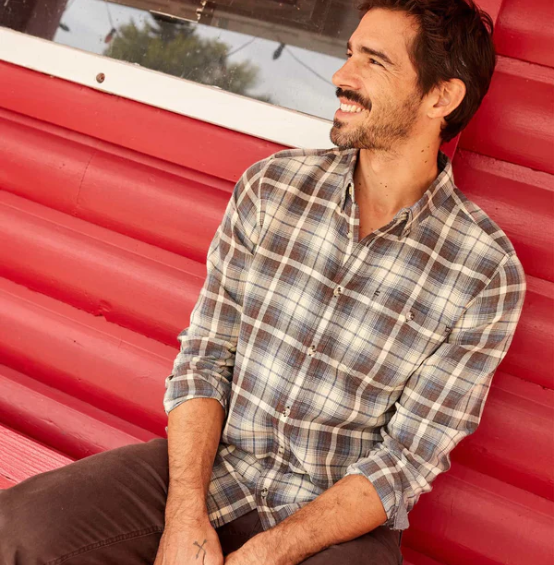 7. Pact
Price:
$20-$140
Sustainable Materials:
Organic cotton, recycled fabrics
Pact creates ethical and fashionable alternatives to Everlane using organic fabrics and fair trade factories. Think everyday staples made of eco-friendly organic cotton and recycled materials that are affordable, practical, comfortable, and effortless. Something that leopard them save 160 million gallons of water thus far.
In fact, Pact is one of the most affordable stores like Everlane that still manages to maintain impeccable quality and a truly ethical supply chain. Every stitch empowers employees, and every purchase contributes to the community
. Also, the sustainable clothing brand measures the impact of every single Pact product and offsets it through reforestation, renewable energy, and community projects. For ethical and cheap alternatives to Everlane, Pact is amongst the top candidates.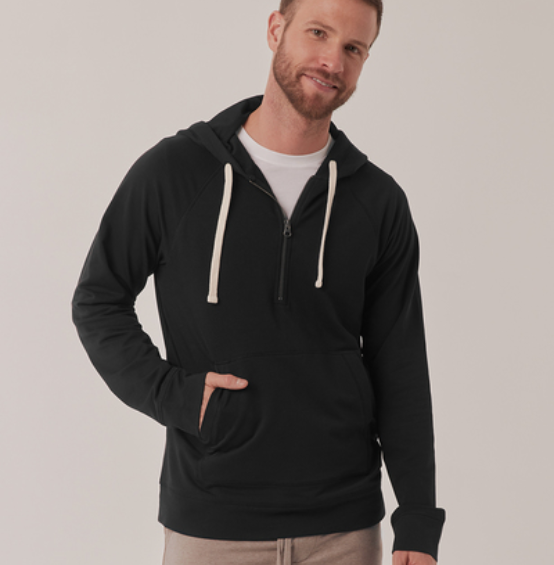 8. LA Apparel
Price:
 $8-138
Sustainable Materials:
Organic Cotton
LA Apparel is one of the best brands similar to Everlane, deeply focused on sustainability and efficiency. The company ensures that all employees make an average of $20 an hour in a safe and ethically managed environment. They solely buy textile and yarn products made in the United States to support domestic manufacturing to boot.
We especially love their modern details and laid-back aesthetics to design refreshing and timeless styles. Plus, LA Apparel will ship your new favorite clothing similar to Everlane in eco-friendly packaging to keep waste to a minimum.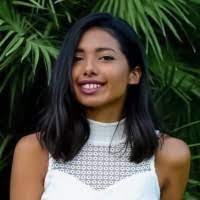 About Author
Konstantina Antoniadou
Freelance fashion and sustainability writer with an ongoing curiosity to explore new innovative technologies, and report on trends in "green" industries.