Is H&M Fast Fashion, Ethical, or Sustainable?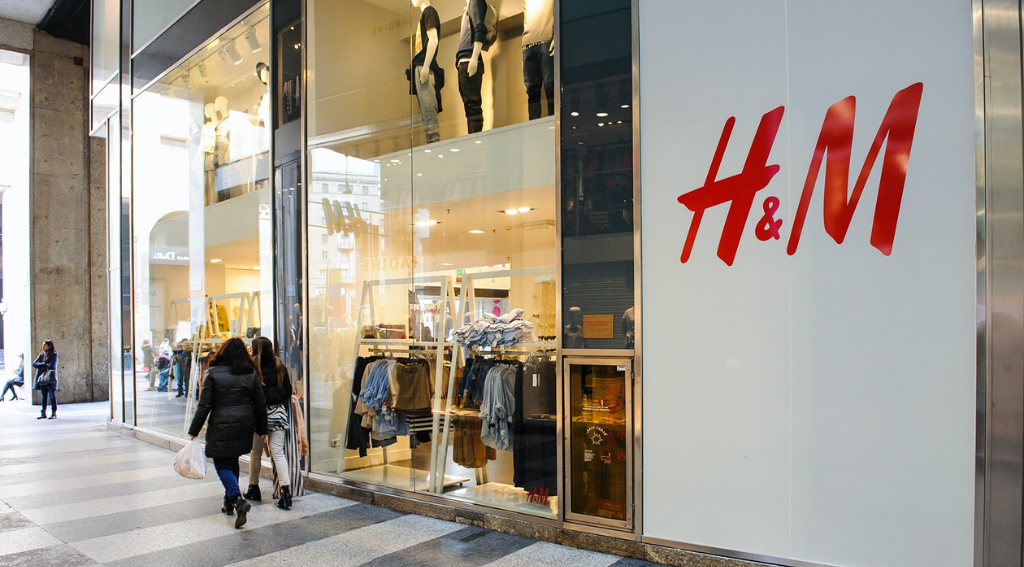 If you are wondering, "Is H&M ethical", or, better yet, "Is H&M fast fashion" you are in the right digital place. In this article, we'll go over the brand's multiple greenwashing efforts; have a closer look at H&M's environmental impact and labour conditions as well as share light on the multiple H&M fast fashion pollution issues.
H&M is a multi-billion company that has become a household name in the fashion industry. Founded in 1947, the brand currently has over 5,000 stores in 74 countries worldwide. In fact, It's the second largest retailer in the world, right after Inditex. On average, H&M is the subject of more than 30 million Google searches per month. More precisely, the company proudly holds the title of web's most searched-for fashion brand, ahead of Zara (25 million searches), Adidas, Nike, and ASOS.
Influencers, celebrities, and sartorial experimenters alike tout H&M for its affordability, and trend-driven designs which are the major contributor to its success. However, Swedish the company has also faced criticism over the years regarding its ethical and sustainable practices. The industry giant generously integrates buzzwords such as "sustainability", circular economy" and "recycling" in their marketing strategy. But, can these claims actually hold merit when H&M's assortment sits between $20-35?
In other words, is H&M ethical and sustainable, really? Let's get into it.
Is H&M fast fashion?
H&M is a fast fashion company.
First and foremost, the Swedish company operates on a business model that involves producing and selling trendy, low-cost clothing quickly and at a large scale. The H&M fast fashion business model is based on the introduction of new collections every few weeks, which encourages customers to purchase more frequently and stay up to date with the latest fashion trends.
Fast fashion brands like H&M prioritize speed and affordability over quality and sustainability, often resulting in clothing that is made to be worn only a few times and then discarded. The production process for fast fashion also involves using cheap and often unsustainable materials and practices, which can have negative environmental and social impacts.
While H&M has made some efforts to become more sustainable and ethical, the company still operates on a fast fashion business model. H&M's frequent collection releases and low prices contribute to the fast fashion industry's negative impacts on the environment and society.
The H&M fast fashion greenwashing strategy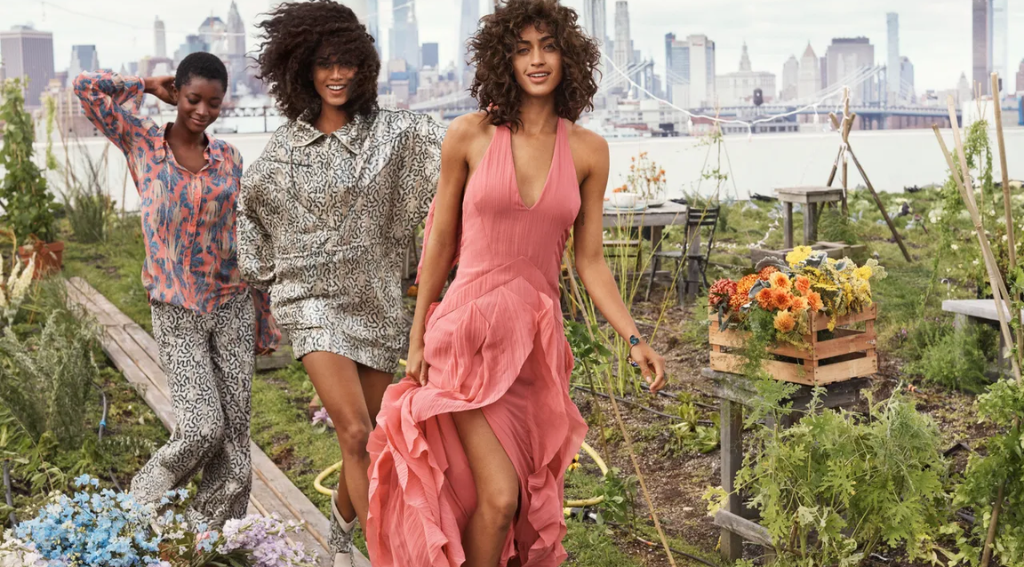 Greenwashing is a practice where companies use misleading advertising to create a false impression that their products are environmentally friendly. H&M has been accused of greenwashing by various groups, including Greenpeace. In 2012, H&M launched its Conscious Collection, which claimed to use sustainable materials in its products. However, Greenpeace alleged that H&M was still using hazardous chemicals in its production process, and the Conscious Collection was just a marketing ploy to attract eco-conscious consumers.
In reality, of all the materials H&M uses, only 0.7% are actually recycled (based on the 2018 sustainability report). This means that clothes from H&M's "Conscious" collection are manufactured issuing only a fraction of recycled materials. This makes sense given that the cheapest Conscious clothing piece on their website retails for about $5!
The numerous H&M ethical scandals were so obvious that, In 2019, the Norwegian consumer authority pilloried H&M and called out the company's behavior for being "misleading" to consumers.  
The lawsuit
In 2022, H&M was forced to face a 'greenwashing' class-action lawsuit (pdf here) filed in the New York federal court by Chelsea Commodore, a resident of New York state, over alleged misleading & false marketing of a 'sustainable' clothing line. "Based on [H&M's] extensive greenwashing campaign, a reasonable consumer would expect the Products to be sustainable," explains the document, claiming H&M's fast fashion greenwashing practices put them in violation of New York General Business Law.
The H&M fast fashion pollution scandals & environmental impact
It's pretty evident that H&M is stuck in a toxic circle of overproduction and overconsumption, which are the two most prominent threats to our Planet. According to Earth.Org's list of the biggest fast fashion company polluters, the Swedish fast fashion company currently holds second place for contributing extreme amounts of textile waste.
H&M's net emissions from their own operations (scope 1 and scope 2) totaled just over 50,000 metric tons of CO2 equivalent in 2021 alone. 
This became pretty clear when H&M, Zara, and Marks & Spencer we linked to polluting viscose factories in Asia, according to the Changing Markets Foundation's newest report. What's more, in 2013, H&M was accused of dumping toxic chemicals into Chinese rivers, which resulted in the closure of some of its factories. That's hardly a surprise given that H&M currently manufactures an estimated three billion garments each year, and releases 16 collections each year, with production times varying from a few weeks to six months.
So, what about the workers who are in charge of producing these trendy, photo-worthy garments?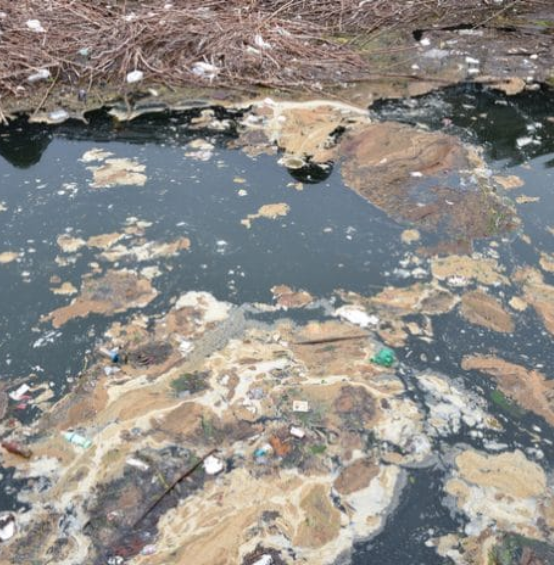 H&M labour conditions
The fast fashion brand H&M has faced criticism over the labor conditions in its supply chain. The company has been accused of using sweatshop labor and not providing its workers with fair wages and safe working conditions.  
Did H&M use Rana Plaza?
The Rana Plaza disaster was a tragic incident that occurred on April 24, 2013, in Dhaka, Bangladesh. The Rana Plaza was a nine-story commercial building that housed several garment factories that produced clothing for various international brands, including H&M, Benetton, Mango, and Primark. The building collapsed, killing 1,134 people and injuring over 2,500, making it one of the deadliest industrial disasters in history.
In 2013, following the Rana Plaza disaster in 2013, the company signed the Bangladesh Accord on Fire and Building Safety, which aimed to improve worker safety in Bangladesh's garment factories. However, there have still been reports of poor labor conditions in the company's supply chain, particularly in countries like Bangladesh and Cambodia.
They also promised and failed to pay 850,000 workers a living wage by 2018. Plus, in 2018, factories that supply H&M were named in reports by Global Labour Justice detailing the abuse of female garment workers.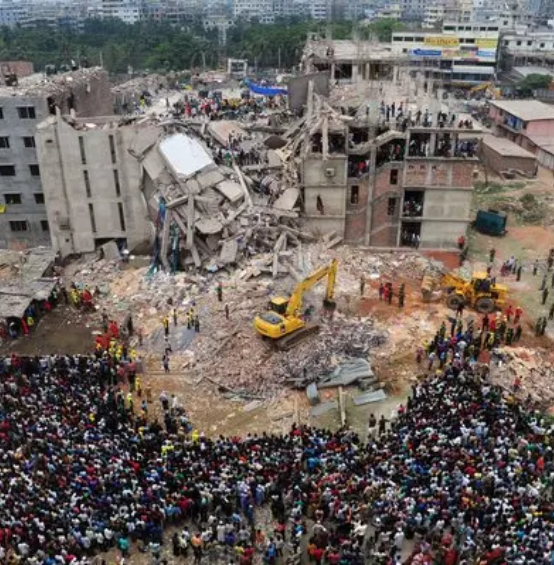 Sustainable Alternatives to H&M for the ethical fashion
1. Mud jeans
Price: $100-$150
Sustainable Materials: Organic Cotton, Modal, Tencel, Lenzing, Refibra
Mud Jeans is a sustainable fashion brand that focuses on creating denim products with a circular economy approach. Unlike H&M, Mud Jeans prioritize sustainability through the use of renewable energy, reduction of water usage, and ensuring fair labor conditions for workers. In fact, thus far, they've managed to save over 300 million liters of water, avoided 700,000 kilos of C02, and salvaged 12,000 jeans from landfills!
The beloved company offers a range of denim premium-quality styles, including jeans, jackets, and shorts, made from eco-conscious materials such as organic cotton, recycled cotton, and Tencel.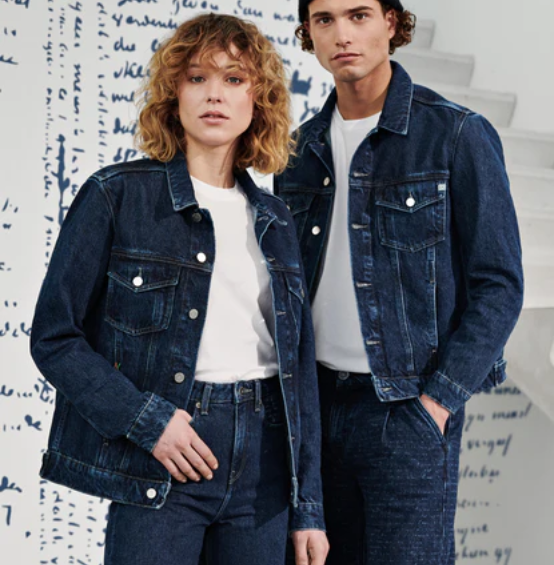 2.Toad & Co 
Price: $15 – $200
Sustainable Materials: Organic Cotton, Tencel, Lenzing Modal, Hemp, Recycled Cotton, Recycled Polyester
If you like the youthful look of H&M fast fashion clothing, then Toad & Co. is a great alternative. The sustainable clothing brand thrives on creating eco-friendly and ethically-made apparel with stellar materials such as organic cotton, recycled polyester, and Tencel to minimize the environmental impact of its products. The brand also encourages customers to recycle their used clothing by offering a discount on their next purchase when they return them.
On their virtual shelves, you can find everything from swimwear and loungewear to tops, bottoms, dresses, shirts, and outerwear designed to be comfortable, functional, and stylish.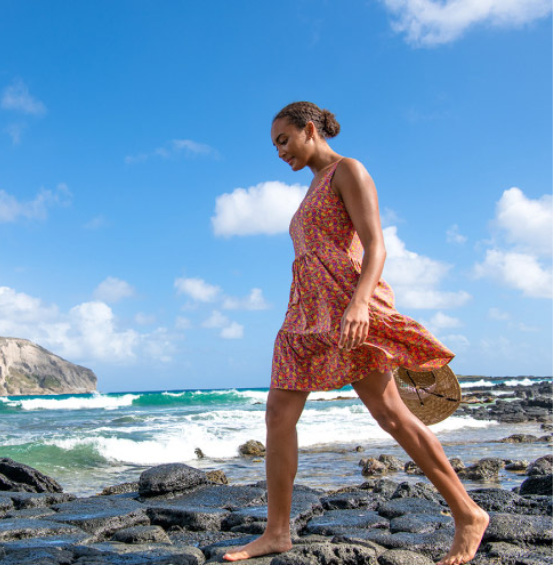 3. Asket
Price: $45-$260
Sustainable Materials: 100% organic cotton, Tencel, Recycled Polyester, and cashmere
Akset offers perfectly tailored wardrobe staples for modern women and men who cherish sustainability and comfort. Their organic basics are made from 100% organic cotton in fair trade certified factories where the supply chain is heavily monitored to have complete transparency.
With every garment, you'll get an Impact Receipt detailing its cost, traceability, CO2 emissions, and additional info such as where it was manufactured, dyed, and milled.
Plus, Asket is committed to reducing waste in the fashion industry and has a unique sizing system that allows customers to find the perfect fit without creating excess inventory or waste.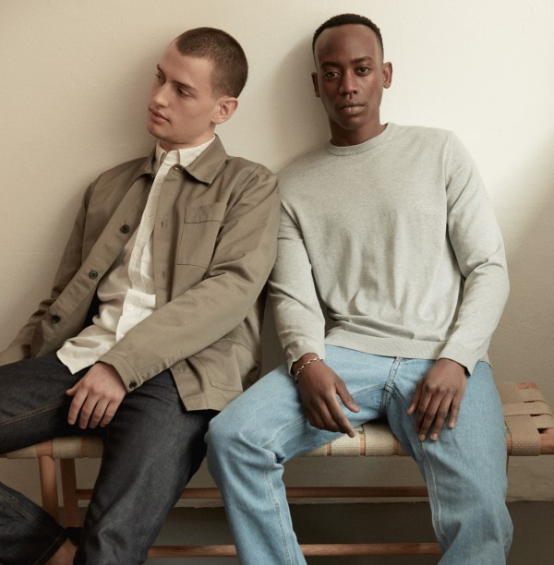 Wrapping up: Is H&M fast fashion or ethical?
H&M is a fast fashion company with frequent collection releases and low prices that contribute to the fast fashion industry's negative impacts on the environment and society. While H&M has made some efforts to become more sustainable and ethical, the company still operates on a fast fashion business model. So it's safe to say that it would be better to invest your hard-earned money in companies that actually deserve it.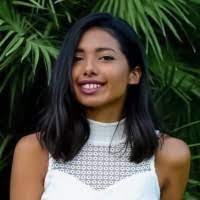 About Author
Konstantina Antoniadou
Freelance sustainability and fashion writer with an ongoing curiosity to explore new innovative technologies, and report on trends in "green" industries.