9 Organic Cotton Pajama Brands for Eco-Friendly, Cozy Nights In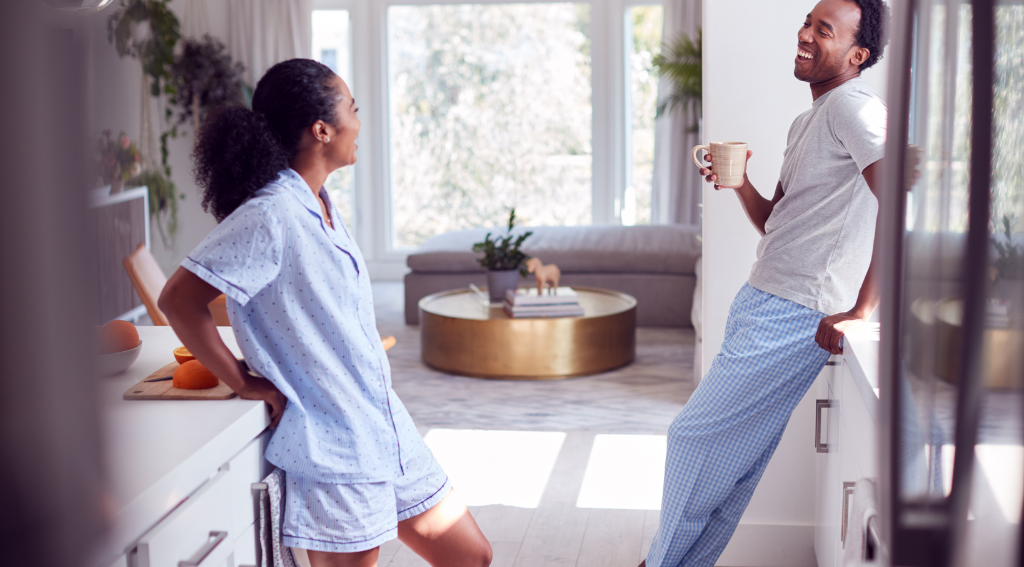 If you are on a mission to finally stash away your seen-better-days sleepwear, the organic cotton pajama brands are here to help you wind down and sleep soundly in the most eco-friendly pajamas you've ever owned. Consider them as another excuse for hitting the snooze button from time to time.  
Are you gravitating toward a simple oversized T-shirt and shorts? Do you prefer sustainable sleepwear consisting of a classic long-sleeve top with pants? How about a robe, or a flowy nightgown that completes your low-effort sleep style? The environmentally-friendly pajama lineup below is brimming with ultra-comfortable, heavenly-soft, and extremely cozy options for every taste.
Of course, all organic cotton pajama brands prioritize sustainable practices in their manufacturing processes, including the use of sustainably sourced materials, minimizing waste, and working with fair trade certified partners.
Here's a list of eco-friendly pajamas and sleepwear brands perfect for swaddling your body in comfort this season and beyond.
Best Organic Cotton Pajama Brands for Eco-Friendly Sleepwear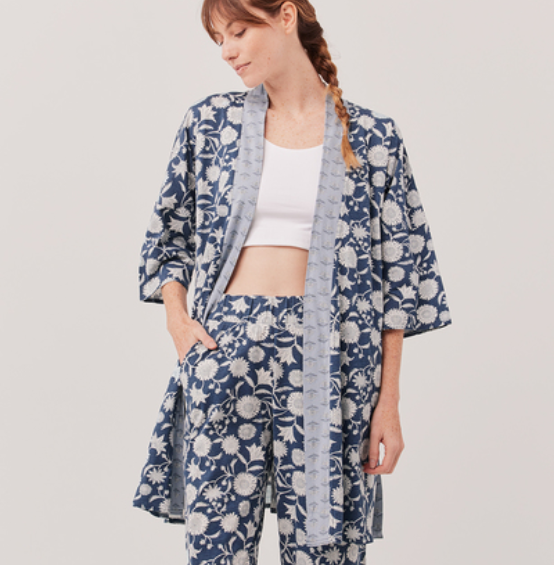 1. Pact Organic Sleepwear
Price: From $20
Sustainable Materials: Certified organic cotton 
 The Colorado-based brand Pact offers a wide range of organic cotton pajamas and sustainable loungewear for both men and women, emphasizing sustainability and ethical practices. In addition to GOTS-certified organically-grown cotton, Pact uses non-toxic dyes and works with fair trade factories to ensure workers are treated fairly.
On their virtual shelves, you can find an array of pajama styles, including long-sleeve tops, short-sleeve tops, tank tops, shorts, and pants as well as eco-friendly flannel pajamas for men and organic cotton maternity pajamas. They feature a relaxed fit, tagless labels, and flatlock seams to prevent irritation. The pajamas also have a drawstring waistband and pockets for convenience.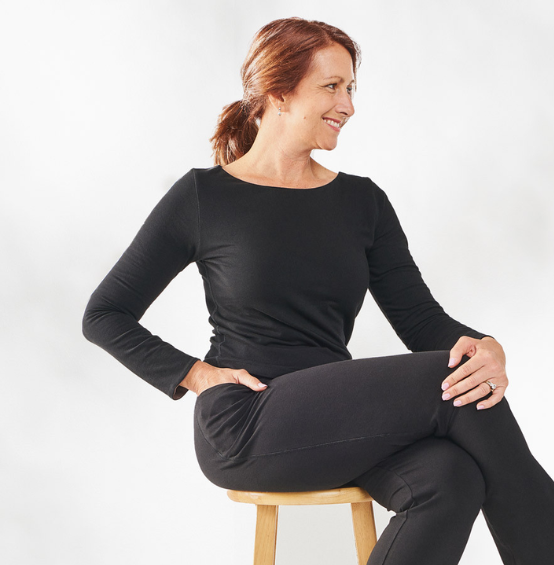 2. Maggie's Organics Pajamas
Price: From $55
Sustainable Materials: Fleeced organic cotton, rib knit, and more
Maggie's Organics crafts Fair Trade clothing for women, men & kids who cherish comfort and sustainability above all else. In fact, the conscious company has been making high-quality, durable, and affordable socks and apparel out of organic fibers for over 30 years. Their lineup of eco-friendly pajamas are certified by various organizations, including the Global Organic Textile Standard (GOTS) and Fair Trade USA. Their most coveted organic cotton pajamas are made with a special type of fabric called "rib knit," which provides a stretchy and comfortable fit.
However, they are not your typical organic cotton pajama sets. Maggie's Organics' styles double as the perfect layer for colder weather as well as wardrobe essentials for your future daily strolls in the city.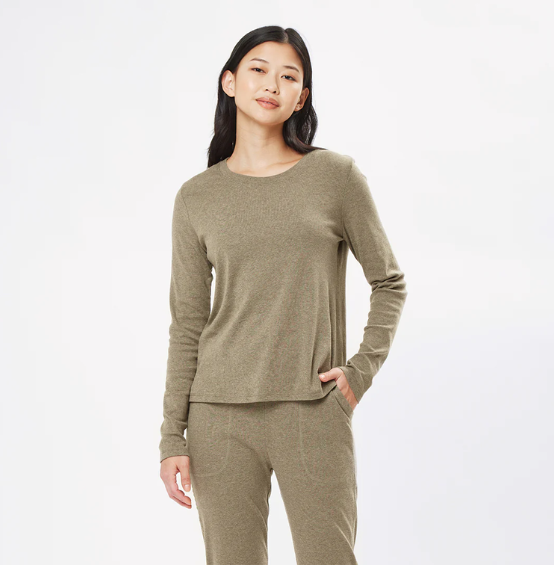 3. Under the Canopy Organic Cotton Loungewear
Price: From $24
Sustainable Materials: OEKO-TEX® certified dyes and GOTS organic cotton
Under the Canopy might be lauded for their amazing assortment of affordable bedding and bath towels, but did you know that they are also one of the best organic cotton pajama brands of 2023? That's right! This eco-friendly company offers a variety of sustainable sleepwear options for adults, including organic pajama sets and nightgowns.
Their ultra comfy and soft tanks, tees, joggers, and robes are ethically and consciously made in Turkey out of GOTS and OEKO-TEX-certified cotton. From tank tops and long-sleeve styles to joggers and robes, the collection has all our sleep-related needs covered. Plus, these environmentally-friendly pajamas are available in a slew of colors – think dreamy light blue, blush, and gray.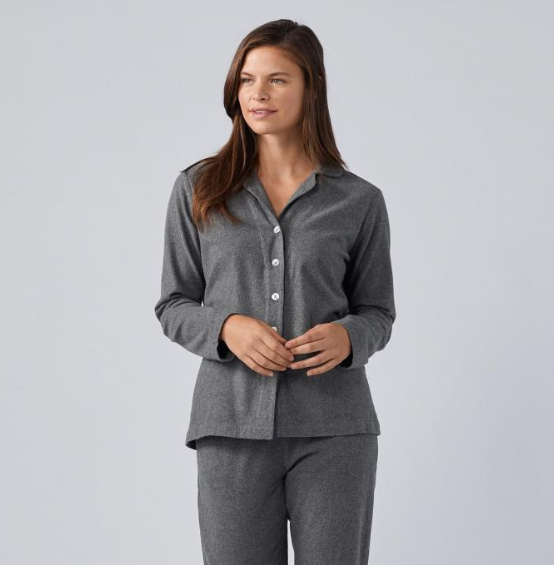 4. Coyuchi Organic Pajamas for Men & Women
Price: From $28
Sustainable Materials: 100% organic cotton
If you are on the hunt for the best organic cotton pajamas for men and women, Coyuchi's sustainable sleepwear collection was practically designed for you. Certified by GOTS, MADE SAFE, and Fair Trade, these eco-friendly pajamas are made of organic cotton sourced cotton from Tanzania, Uganda, and India via the Chetna Coalition.
What's more, each style comes with a detailed description of how much water, emissions, and pesticides were avoided during its production. So rest assured that your rompers, organic flannel pajama pants, tanks, tees nightgowns, shirts, and jogger pants are equal parts comfortable, responsible-made, and planet-friendly. And while you are there, don't forget to check out their fantastic sustainable pillow collection!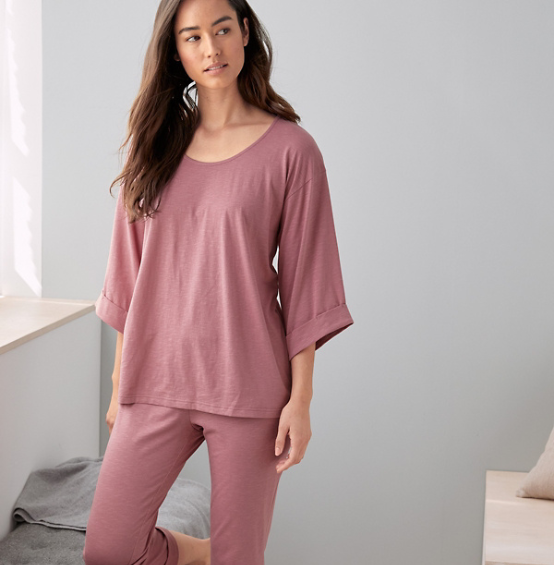 5. Eileen Fisher Women's Organic Cotton Sleepwear
Price: From $68
Sustainable Materials: 100% Organic Cotton
 Eileen Fisher, the sustainable California based clothing brand that aims to bring an air of sophistication to any professional wardrobe, offers an amazing selection of organic cotton sleepwear options for women who adore luxurious sets and separates. Whether you are looking for soft tanks, and comfy pants, robes, and even slippers, the B Corp is ready to deliver premium quality eco-friendly pajamas made of GOTS-certified yarn, milled, and dyed in California.
Granted, these organic cotton pajamas are more on the pricier side. But, you have to keep in mind that the brand is not only circular by design but also supports numerous nonprofits and NGOs that fight to preserve our Planet. Let's not forget that they were also the earliest adopters of clothing take-back programs. In fact, Eileen Fisher's Renew line launched in 2009!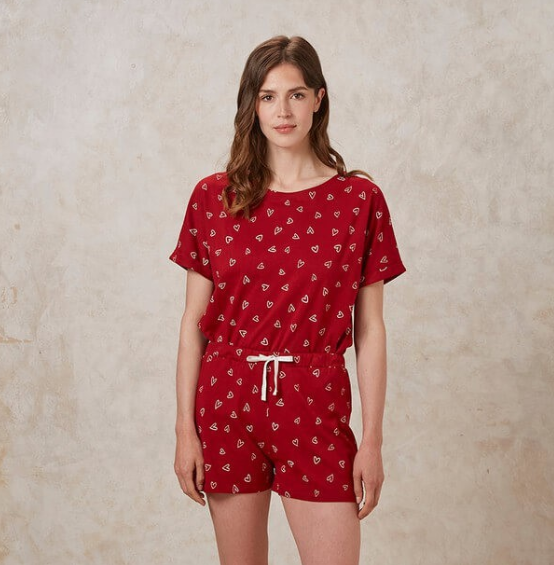 6. People Tree Sustainable Nightwear
Price: From €39
Sustainable Materials: 100% GOTS-certified organic cotton
Whether you prefer organic cotton pajamas or a luxuriously comfortable nightshirt, the UK-based ethical fashion brand People Tree is here to cater to your snooze-related demands. You can find an array of eco-friendly pajamas made from Fair Trade certified Organic cotton–all verified by the World Fair Trade Organisation (WFTO). These ethical pajamas are adorned with mood-boosting prints but you can also opt for minimalist and classic cornflower blue and white stripe styles. Either way, the fair trade fashion pioneer guarantees to dress you in the most socially and environmentally responsible way possible.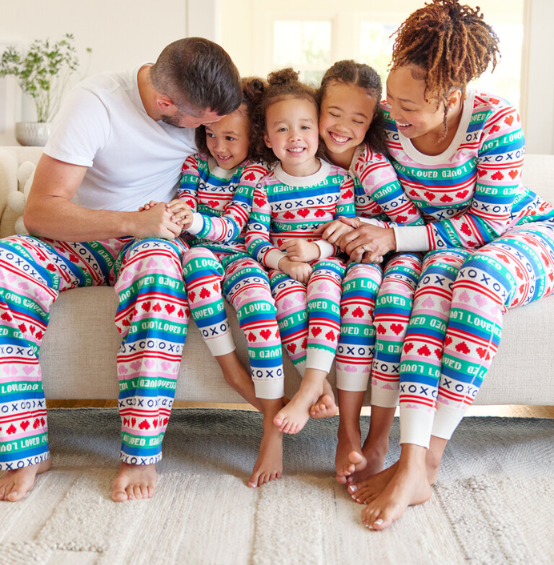 7. Hanna Andersson Pajamas
Price: From $48
Sustainable Materials: GOTS organic cotton
Known as one of the best organic cotton pajama brands for kids and adults, Hanna Andersson also offers more than 100 organic cotton pajamas in a variety of fun prints and colors.
The brand is committed to sustainability and uses organic cotton in their clothing to reduce the use of pesticides and chemicals in the production process.Plus, all GOTS organic cotton collections are also certified STANDARD 100 by OEKO-TEX®. Their environmentally-friendly pajamas are every maximalist's dream – especially if you are a Marvel or a Disney fan! Fancy some eco-friendly flannel pajamas? They have those too!
Additionally, Hanna Andersson is also a member of the Better Cotton Initiative, which aims to make global cotton production better for the people who produce it, better for the environment it grows in, and better for the sector's future.
8. Thought Women's Eco-friendly Nightwear
Price: From £89.95
Sustainable Materials: 100% organic cotton
The UK company Thought aims to help us Wind-down and sleep soundly, in their super soft sustainable nightwear collection that boasts classic colors, breathable fabrics, and easy-to-wear silhouettes. Known as one of the best organic cotton pajama brands that use an array of eco-friendly materials like hemp, flannel, and bamboo, their wide range of pajamas, nightdresses, nightshirts, and dressing gowns are gentle on the skin and on the environment.
Note that the pretty prints are exclusively designed in-house for an extra special touch. Also, Thought offers an excellent trade program for customers who want to dispose of their pieces sustainably.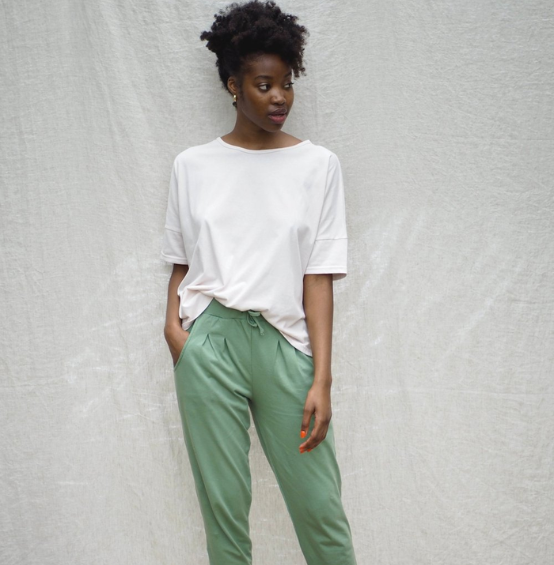 9. Noctu Organic Cotton Pajamas
Price: From £52
Sustainable Materials: GOTS and okeo-tex certified organic cotton
Our list of organic cotton pajama brands wouldn't be complete without Noctu – the UK-based company that specializes in eco-friendly pajama sets, nightgowns, and robes for adults. Inspired by Scandinavian simplicity and minimalist design, their ethical pajamas are so soft and cozy you won't want to take them off.
The collection is responsibly made in England with 100% GOTS-certified organic cotton. You can find a wide range of harem pants in a slew of prints which is not something we see often. Plus, you can easily mix and match the designs to create the most comfortable sleepwear for you.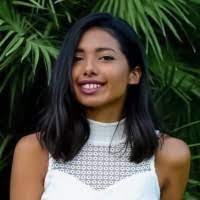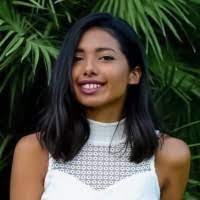 About Author
Konstantina Antoniadou
Freelance sustainability and fashion writer with an ongoing curiosity to explore new innovative technologies, and report on trends in "green" industries.