Top 9 Sustainable Men's Shorts Perfect for Summer 2022
With summer in full swing, now is the best time to equip your wardrobe with a pair of sustainable men's shorts that can face whatever life throws at it. And With 10,000 items of clothing, it's no wonder why our hot-weather fashion interests revolve around quality and durable staples that guarantee to last for many seasons to come.
Men's eco-friendly shorts with recycled and organic materials not only prevent additional textile waste but requires far fewer resources. Nonetheless, you don't have to forgo style and comfort to stay true to your eco pledge. Because our favorite sustainable men's clothing brands below offer an array of ethical eco shorts for men.
Whether it's a casual shorts-swimwear hybrid or a pair of neutral-colored chino shorts, the 9 picks below promise to have a lasting impact on your wardrobe – but not on the environment.
Best Sustainable Men's Shorts With Eco-Friendly Materials For Summer 2022
1. Tack & Stone – Performance Walk Short
Price: $78 Sustainable Materials: 64% Organic Cotton/36% Recycled Polyester
Do you need a pair of lightweight men's eco-friendly shorts to match each one of your sustainable short sleeve button ups shirts? Look no further than the ethically-made Performance Walk Short. Featuring the brand's Innovative Orbital Hybrid Yarn, this pair boasts moisture-wicking, fast dry, zero pilling, and abrasion resistance properties. Apart from looking inherently cool and stylish, it also has a very low environmental footprint do the use of organic cotton and recycled polyester. To top it all off, these sustainable men's shorts are ethically made in a GOTS, OEKO-Tex and Higg-Index certified factory in Portugal.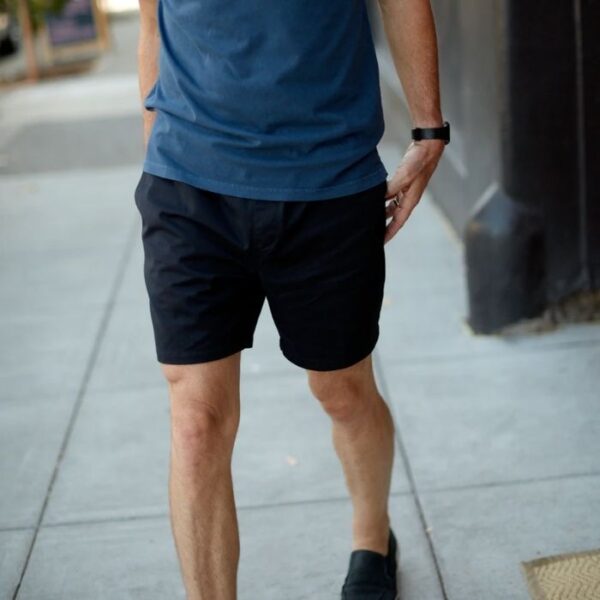 2. Patagonia – Cloudberry Orange Shorts
Price: $65 Sustainable Materials: Postconsumer Recycled Nylon & Elastine65
Hailed as one of the most ethical clothing brands for men since the1980s, Patagonia reigns the eco game. The size-inclusive, Cloudberry Orange sustainable men's shorts are suitable for both in and out of the water activities. This pair features quick-drying NetPlus® which is basically made from postconsumer recycled nylon from recycled fishing nets. The founding company of 1% for the Planet also added vertical side pockets to reduce drag in the water and a highly adjustable elasticized waistband with an internal drawstring to get the perfect fit.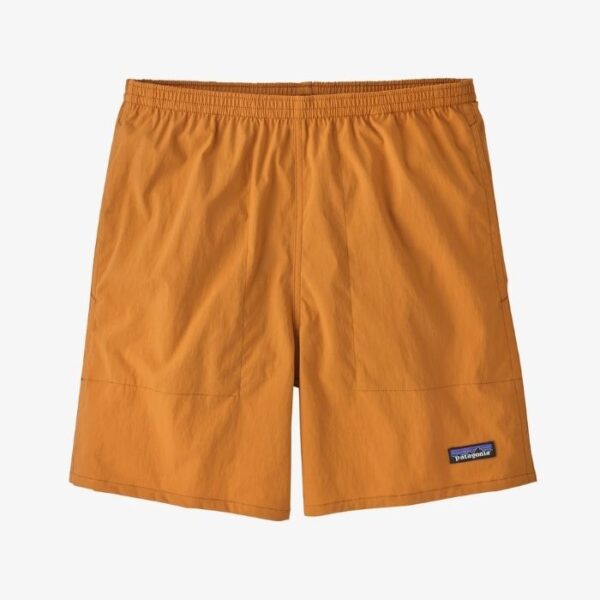 3. Outerknown- Voyager Utility Short
Price: $88 Sustainable Materials: Organic Cotton Military Slub
Outerknown's utility shorts have military-spec design details for immense comfort and functionality. The wear-me-everywhere sustainable shorts for men are made from organic cotton military slub, featuring two solid pockets up front as well as back pockets with flaps. The eco-conscious materials extend to the buttons as well with natural corozo from tagua palm nuts. Most importantly, they are manufactured in a Fair Trade Certified™ factory while also carrying the FLA certification.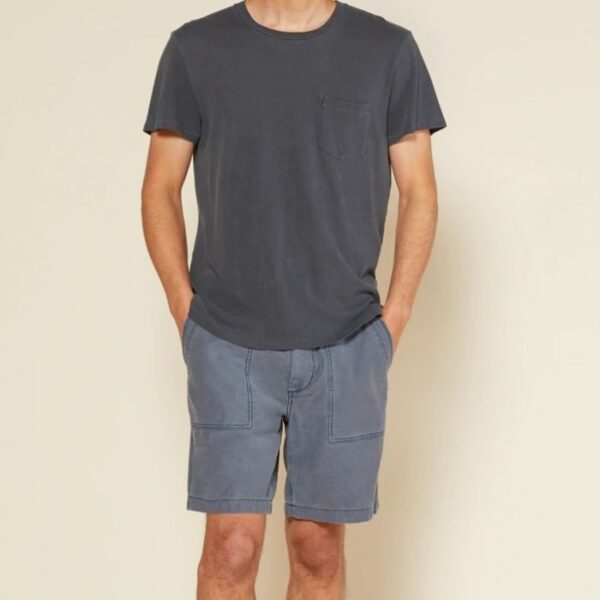 4. Toad & Co – Mission Ridge Short
Price: $70 Sustainable Materials: Organic Cotton
If you are scouring for sustainable alternatives to J Crew, Toad & Co's Mission Ridge Short is the perfect candidate. Available in 6 neutral colors, these sustainable men's shorts feature organic cotton completely free from GMOs or toxic chemicals. You can rock it with t-shirts or take the smart-casual route with short-sleeve button-ups. No matter your preferences, these OEKO-TEX® STANDARD 100 certified men's eco-friendly shorts are a warm-weather wardrobe staple.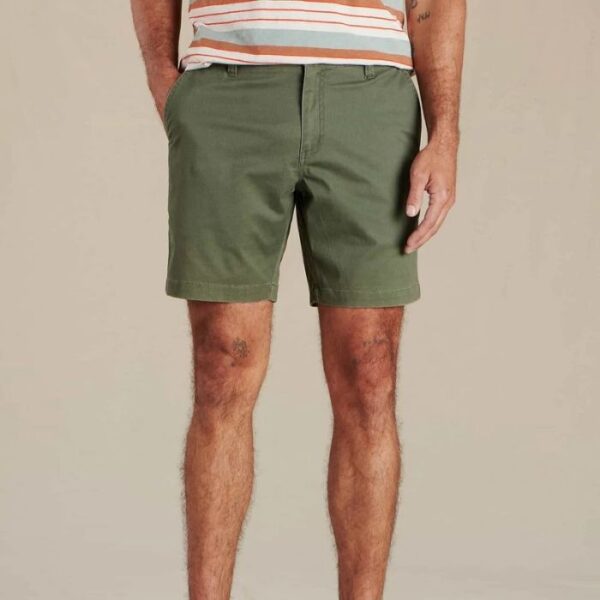 5. Topo Designs – Dirty Shorts
Price: $69 Sustainable Materials: Organic Cotton
Topo Designs' organic cotton shorts are crafted to keep you cool and comfy during all your summer shenanigans. The relaxed fit and classic detailing with a drawcord at the waist allow you to wear it all day long without having to worry about the unbearable heat.
Also, the brand's clothing production is WRAP and GreenScreen Certified. What's even more impressive? The Advanced e-Flow technology reduces energy usage, chemical use, material waste, and wastewater. Overall, these Sustainable men's shorts are definitely worth the mini-splurge.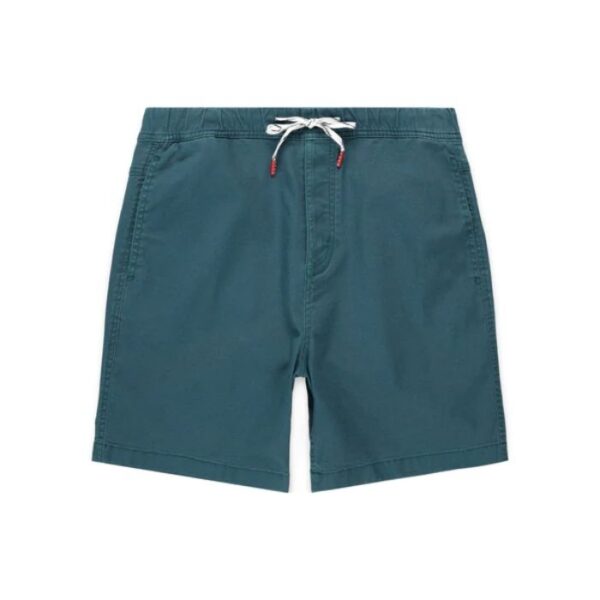 6. GoodLife – Stretch Corduroy Short
Price: $98 Sustainable Materials: Cotton & Stretch
GoodLife's mini-corduroy shorts have a 70's vibe with a trend-driven edge wrapped in eco-friendly manufacturing practices. Available in 7 different colors running from brown and green to yellow, these slim-fit shorts are made responsibly in the USA with comfy, lightweight fabrics that definitely stand the test of time.
The design also features two practical Front pockets and secure back pockets. Plus, once your garment reaches the end of its life circle, you can send it back to the brand for Recycling and Get 20% Off your next order.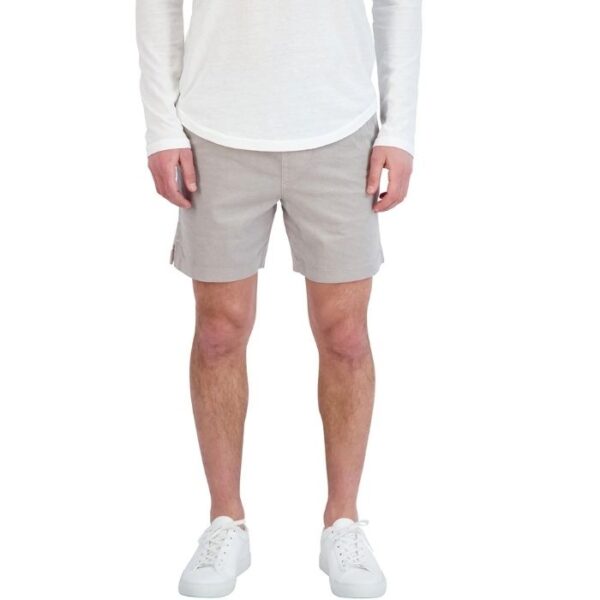 7. Taylor Stitch – The Après Short
Price: $88 Sustainable Materials: Hemp & Organic Cotton
Just like bamboo clothing, Hemp is packed with natural thermoregulating properties to keep you as cool as it can get during the summer months. Taylor Stitch's The Après Short features two front slash front pockets, an elastic waistband, and a custom SF map print pocketing, made with 100% organic cotton.
Thanks to the breathable, absorbent, and antimicrobial benefits of this natural fiber, your Sustainable men's shorts will be in your wardrobe arsenal for years and years to come – yes, they are that sturdy. Additionally, in order to further eliminate post-consumer waste, the brand launched Restitch, a repair and resell program for used clothing.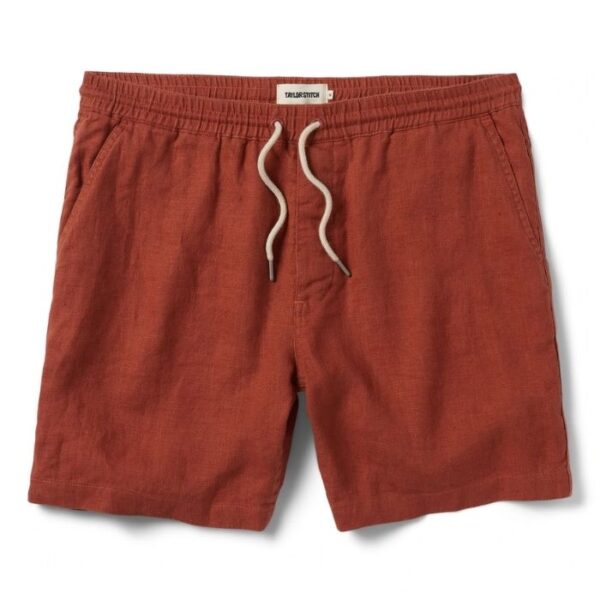 8. Faherty- All Day™ Shorts
Price: $98 Sustainable Materials: 75% Recycled Polyester, 17% Cotton, 8% Spandex, Sprayed Rubber Shank
Apart from Textile Exchange and BLUESIGN-certified sustainable men's dress shirts, Faherty carries an equally impressive range of sustainable shorts for men. For the All Day™ Shorts, the family-run business primarily uses recycled plastic bottles, with a touch of cotton for softness.
With 4 different inseam size options and 12 colors to choose from, these eco shorts for men are equal parts functional and polished. On top of that, they also feature a hidden zip pocket at the wearer's left back, to safely store your essentials.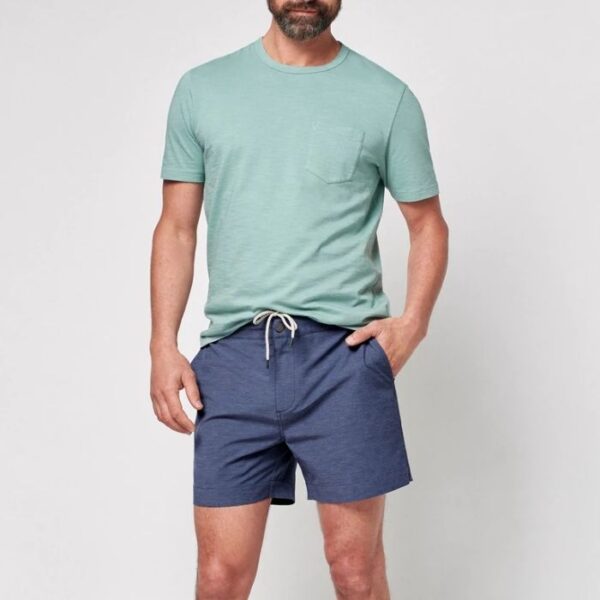 9. Everlane – Stretch Corduroy Short
Price: $65 Sustainable Materials: 94% Cotton, 6% Elastane
Looking for slim-fit eco chino shorts for your morning city strolls and afternoon get-togethers with friends? Everlane's Sustainable men's shorts are free from non-toxic dyes and are fully Oeko-Tex Standard 100 certified.
Able to fit virtually every vestiary scenario, they feature Sweat-wicking and Quick-drying properties which are the key elements of comfortable warm-weather dressing. Additionally, the brand is very transparent with the pricing and offers a detailed description of the labor, material, and transportation costs of their items.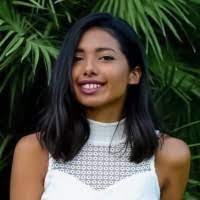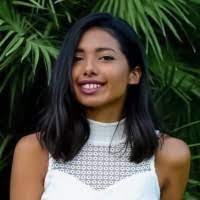 About Author
Konstantina Antoniadou
Freelance sustainability and fashion writer with an ongoing curiosity to explore new innovative technologies, and report on trends in "green" industries.