Is Banana Republic Ethical, Sustainable, or Fast Fashion?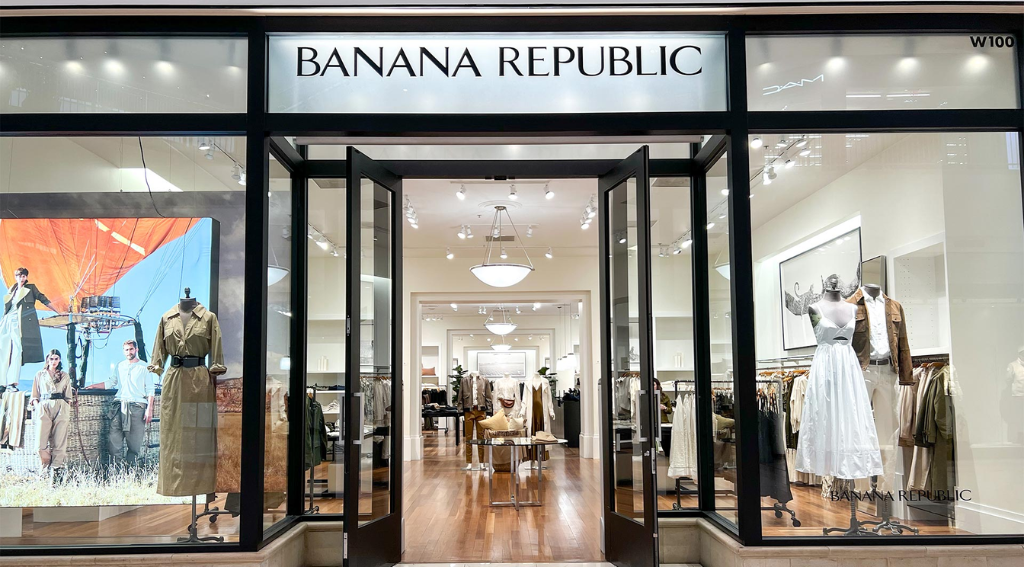 Is Banana Republic Ethical? Shedding light on the supply chain, labor practices, and sustainability initiatives of the fast-fashion brand. 
If you are wondering, "Is Banana Republic ethical", or, better yet, "Is Banana Republic fast fashion" we've got you covered. In this article, we'll go over the brand's labor practices; have a closer look at Banana Republic's environmental impact, and as well as share light on the multiple Banana Republic fast fashion pollution issues.
It's 1978, and Mel and Patricia Ziegler have just started a little shop in Mill Valley, California Their shelves were chock full of military surplus, khakis, and "safari clothes." Its name? Banana Republic. The phrase was meant to be a tongue-in-cheek reference to the term "banana republic," which is used to describe politically unstable countries in Latin America that rely heavily on exporting a single commodity, such as bananas. Despite the controversial connotations of the name, Banana Republic quickly gained a following for its unique, adventurous clothing styles that were perfect for exploring new and exotic destinations.
 Today, the brand, which operates as a division of Gap, has over 600 stores worldwide and continues to be a popular choice for stylish and adventurous shoppers.
But is Banana Republic ethical and sustainable or just another fast fashion brand?
While the brand is not notorious for rapidly churning out new collections at a breakneck pace or offering extremely low prices, they have been criticized for contributing to the environmental and social impacts of the fashion industry. So, let's dive into it.
Is Banana Republic Ethical Or Fast Fashion?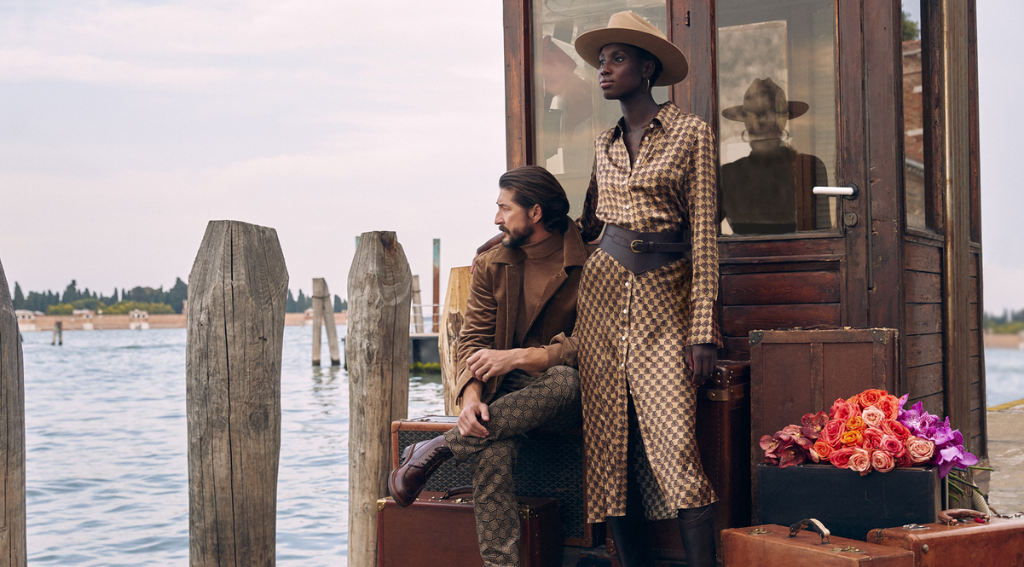 Banana Republic is not ethical. 
The brand is considered a fast fashion brand because they still have some work to do when it comes to transparency. They prioritize speed and efficiency in their production process, often outsourcing labor to countries with lower wages and weaker labor laws. 
Banana Republic's sustainability practices are not very clear. The Gap Inc. website mentioned that they maintain a factory list and run a collaborative program with makers to improve working conditions. Moreover, they have committed to assessing their subcontractors to ensure that safe working conditions are maintained. However, it wasn't entirely clear how much of that information applied to Banana Republic alone. 
Additionally, Banana Republic's advertising campaigns often encourage customers to buy more and buy often, further contributing to the fast fashion culture.
 Who makes Banana Republic clothes?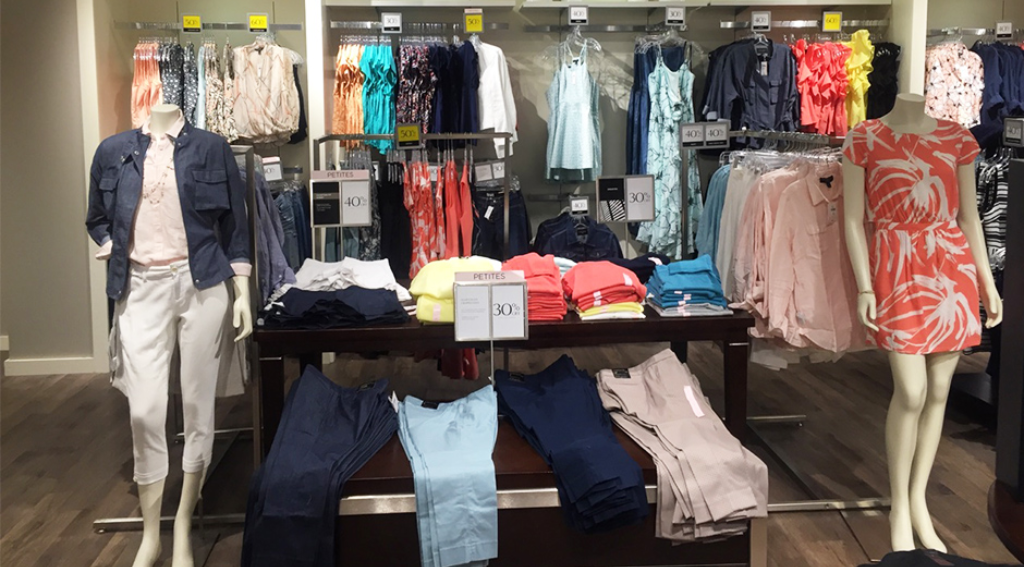 The clothes for Banana Republic are produced by a variety of suppliers and manufacturers. They work with a mix of domestic and international suppliers to produce their clothing. Banana Republic also has a collaborative program with their makers to improve their working conditions and assesses their subcontractors to ensure safe working conditions. However, the specific manufacturers of Banana Republic clothes are not publicly disclosed.
Of particular concern is the lack of evidence showing that Banana Republic ensures a living wage is paid to workers in its supply chain. While the brand has disclosed policies aimed at protecting suppliers from the impacts of the COVID-19 pandemic, these policies do not appear to cover the welfare of workers in the supply chain. In other words, Banana Republic's labor practices are a mystery.
So, does Banana Republic use sweatshops?
The brand's parent company, Gap Inc., has faced criticism in the past for its labor practices and working conditions in overseas factories. In response to these allegations, Gap has implemented various programs and initiatives to address labor rights and improve working conditions in its supply chain. However, despite these efforts, there have been reports of ongoing labor abuses and violations in some of their factories. It's important for consumers to do their research and make informed decisions when shopping, and to support brands that prioritize ethical and sustainable practices.
Is Banana Republic bad for the environment?
The brand has not made as much progress toward sustainability as some other companies in the fashion industry, and it does not have a comprehensive sustainability plan or set of environmental goals. Banana Republic also uses a significant amount of synthetic materials in its products, which can have a negative impact on the environment. 
Cotton, Wool, Silk, Rayon, Polyester, Nylon, Leather, Cashmere, Viscose, and Spandex are only a few examples. The brand claims that it's " on track to reach 50% sustainable fibers by 2023," while also aiming to reach 100% sustainable cotton in the next three years. However, we can't be sure unless they share some certifications to back it up.
Additionally, like many brands in the fast fashion industry, Banana Republic produces a large volume of clothing, which can contribute to the problem of textile waste. Overall, while the company has taken some steps towards sustainability, there is certainly room for improvement when it comes to the brand's impact on the environment.
Animal welfare 
Banana Republic has a policy in place to protect animal welfare, which is a good start. The brand has taken steps to avoid using fur, angora, and down, but they still rely on leather, wool, and exotic animal hair in some of their products. However, we couldn't find any evidence that Banana Republic is actively tracing animal products back to the source of production. This lack of effort is simply not satisfactory in a world where many people are looking for vegan and cruelty-free fashion options.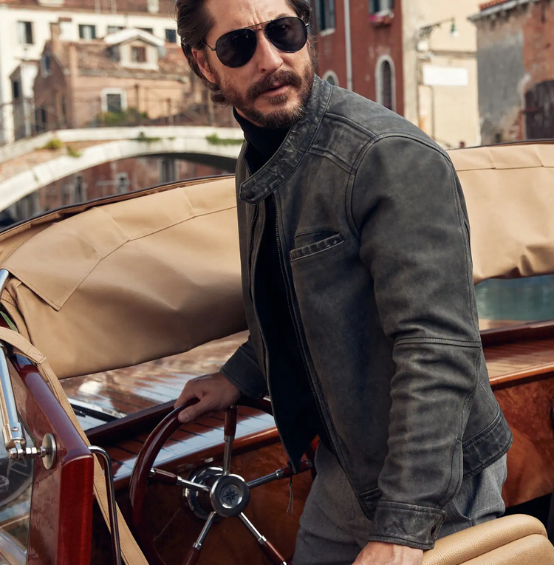 Banana Republic's sustainability initiatives
Sustainable Materials
Banana Republic is committed to sourcing sustainable materials, such as organic cotton and recycled polyester, for its products. They have set a goal to have 100% sustainably-sourced cotton by 2025.
Water Conservation
 The brand is working to reduce water consumption in its production processes. They have implemented water-saving technologies in their denim washing processes and are exploring ways to reduce water usage in other production areas.
Energy Conservation
Banana Republic is taking steps to reduce its energy usage and carbon footprint. They have set a goal to reduce greenhouse gas emissions by 50% in owned and operated facilities by 2025.
Packaging
The brand is working to reduce waste by using recycled and recyclable materials in its packaging. They are also exploring ways to reduce the amount of packaging they use overall.
Recycling:
Banana Republic encourages customers to recycle their clothing by offering a discount on future purchases when they bring in used clothing to be recycled. On top of that, they have joined forces with thredUp to create an upcycling program that aims to reduce clothing waste. In addition, they have also introduced a clothing rental program that encourages people to expand their wardrobe without adding to the already crowded fashion industry.  
Despite their initiatives, Banana Republic has still a long way to go. But luckily for us, there is an array of sustainable alternatives to Banana Republic in 2023.
Sustainable Alternatives to Banana Republic for the ethical fashion
1.Taylor Stitch
Price:  $13-$990
Sustainable Materials: Organic Cotton, Recycled Poly & more
Looking for some spiffy duds that won't wreck the planet? Check out Taylor Stitch, the sustainable Cali-based brand that's all about "responsibility" over "sustainability." Their ethically-made lineup is made of organic, up-cycled, and recycled materials to help save water and reduce CO2 emissions. Plus, their clothes are built to last and are crafted ethically by skilled artisans. And when you're ready to retire your worn-to-death threads, don't toss 'em in the trash! Taylor Stitch has a stellar recycling program called Restitch to give old clothes new life and keep waste to a minimum.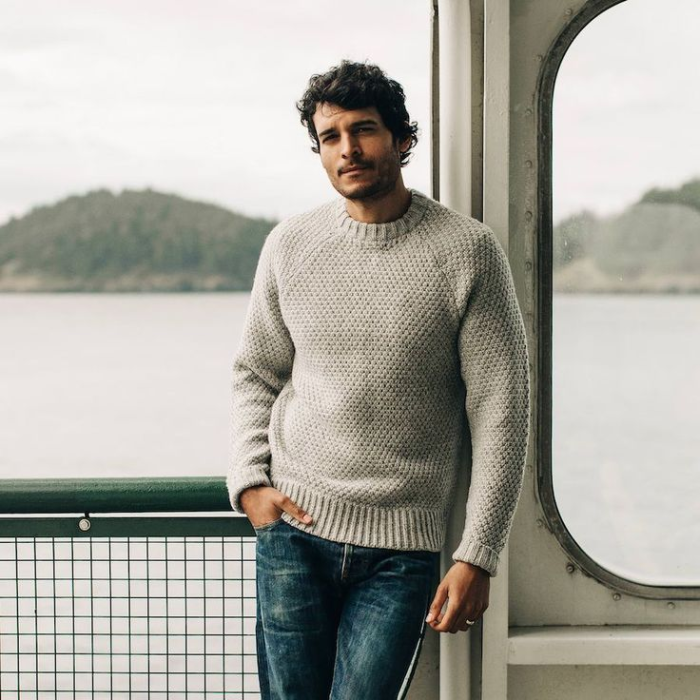 2. Outerknown
Price: $40 – $225
Sustainable Materials: ECONYL, Organic Cotton
Lauded as one of the most sustainable men's fashion brands of 2023, Outerknown should definitely be on your radar. Not only are they Fair Trade certified and part of the Fair Labor Association, but they've also saved almost 2000 pieces of clothing from entering the landfill. These guys are so forward-thinking that they've already set their sights on sustainability goals for 2030. And did we mention they make swimwear out of ECONYL and use recycled ocean plastic for their buttons? With nearly 100% of their materials being sustainable fibers, Outerknown makes fast fashion look like a total flop.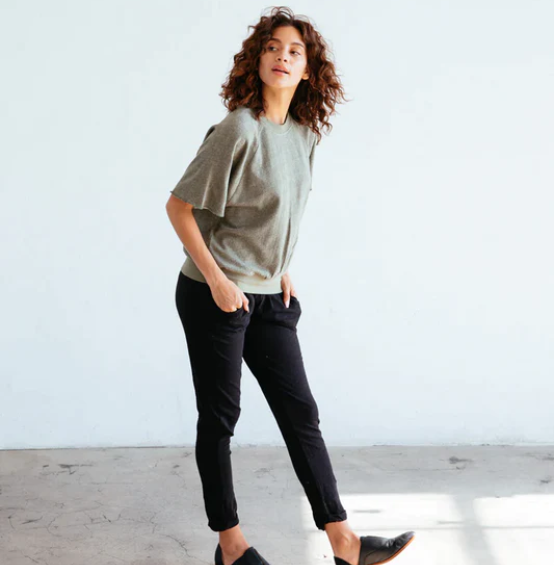 3. Asket
Price: $45-$260
Sustainable Materials: 100% organic cotton, Tencel, Recycled Polyester, and cashmere
Get ready to ditch fast fashion and embrace slow, sustainable clothing with Asket! This Swedish brand believes in timeless pieces that last, so you can wear them year after year without worrying about them going out of style. Not only do they offer quality ethical men's dress shirts, but their eco men's clothing collection includes everything from denim and chinos to sweaters and tees. Made from 100% organic cotton in fair trade certified factories, you can rest easy knowing your clothes were made with complete transparency. And as a bonus, each purchase comes with an Impact Receipt detailing everything from its cost and traceability to its CO2 emissions and where it was manufactured, dyed, and milled.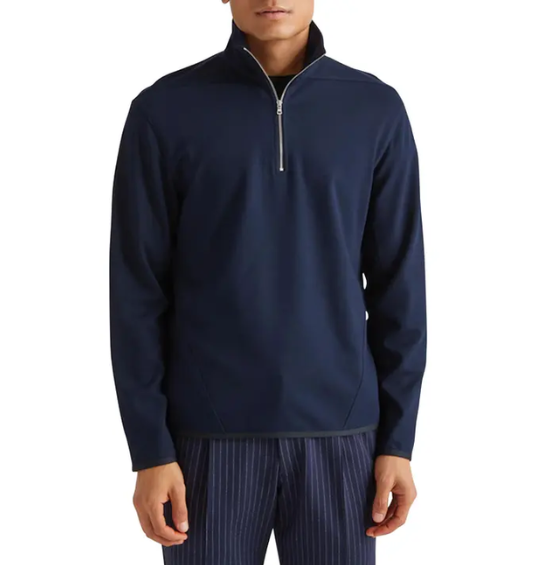 Conclusion: Is Banana Republic Fast Fashion, Ethical, Or Sustainable?
While Banana Republic has taken some steps to reduce its environmental impact, there is still a lot of room for improvement in terms of sustainability and ethical practices. The brand must prioritize transparency when it comes to its labor practices and ensure that workers in its supply chain are treated fairly and receive a living wage. Additionally, Banana Republic needs to address its impact on animals by fully tracing its products and potentially moving away from using animal products altogether. Overall, there is a significant need for Banana Republic to continue improving its sustainability and ethical standards.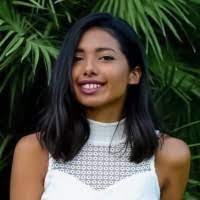 About Author
Konstantina Antoniadou
Freelance sustainability and fashion writer with an ongoing curiosity to explore new innovative technologies, and report on trends in "green" industries.