10 Sustainable Brands Similar To Patagonia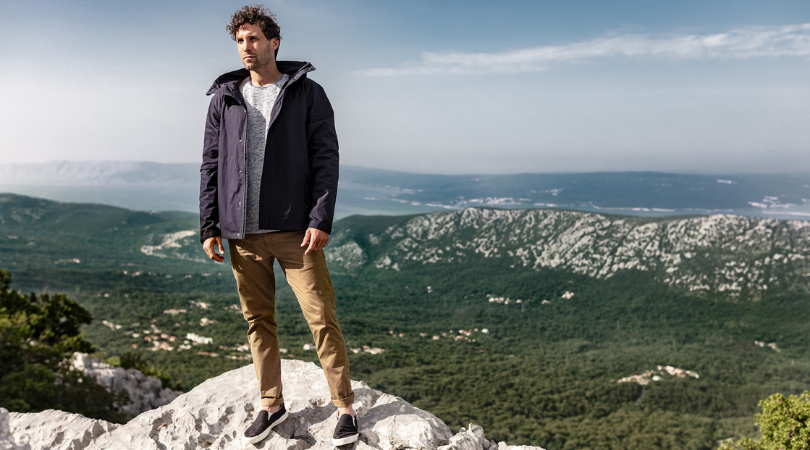 Looking for practical, heavy-duty, and sustainable brands similar to Patagonia? Below are the top 10 alternatives you need to put on your radar.
Even if you aren't a self-proclaimed nature-enthusiast, chances are that your ethical outdoor clothing craving becomes uncontrollable as soon as you feel the slightest chill in the air. For avid hikers, climbers, surfers, and skiers, however, finding sustainable men's clothing that's functional, packable, protective, and stylish is not just a choice but a full-on necessity.
While Patagonia's ethics, pristine quality, and eco-pledge continue to place them at the top of the outdoor apparel market, sometimes, we just need a few more options. Luckily, there are many sustainable brands similar to Patagonia that thrive on creating ethical, environmentally-friendly outdoor clothing with a great balance between affordability and quality.
From sustainable men's puffer jackets and swimwear to eco-friendly ski clothing and activewear, you can find our favorite ethical outdoors brands like Patagonia, ahead.
10 Sustainable Brands Similar To Patagonia For Ethical Outdoor Clothing
1. Outerknown
Price Range: $40 – $225 Materials: ECONYL, Organic Cotton
Outerknown is one of the best sustainable outdoor gear brands for avid hikers, and climbers as well as for everyone is loves roaming freely in nature. They carry an array of heavy-duty men's jackets and coats ranging from heavyweight puffers with 700-fill-power responsibly sourced down to lightweight and midweight jackets crafted from organic cotton and hemp blend twill.
Perfect for most outdoor activities as well as traveling and leisure, the clothing is made from ECONYL® yarn, made out of regenerated fishing nets and other nylon waste. However, you can also opt for technical board shorts, organic t-shirts, hoodies, and sweatshirts with all-natural fibers. Last but not least, everything is made in Fair Trade USA-certified factories while also prioritizing resale, repair, and recycling programs.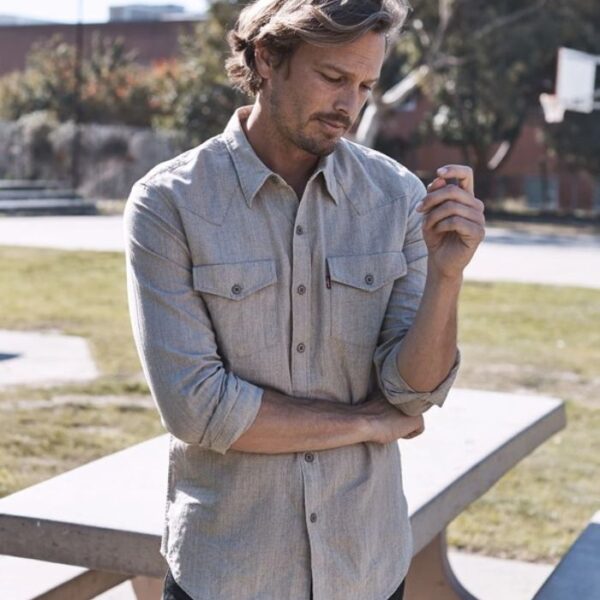 2. Toad & Co.
Price Range: $50-$200 Materials: Organic Cotton, Tencel, Lenzing Modal, Hemp, Recycled Cotton, Recycled Polyester
Toad & Co. is on the list of our favorite sustainable brands similar to Patagonia due to their wide range of bluesign-approved materials and durable designs that, in most cases, carry the STANDARD 100 by OEKO-TEX certification. You can find everything from reversible plaid jackets and shirts to zip-up hoodies, functional and stylish men's shorts, and, of course, the "modern travel collection." Aside from their fantastic choice of fabrics including organic cotton, hemp and recycled polyester, the brand also uses recyclable, FSC-certified paper bags for shipping to further minimize their carbon footprint.
On top of that, Toad & Co.'s eco-consious apparel can also be recycled, renewed, or upcycled when as soon as they reach the end of their life through their partnership with thredUP.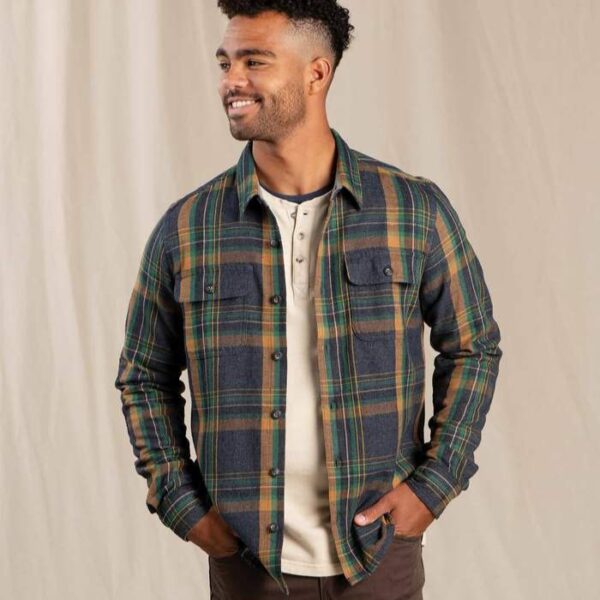 3. Cotopaxi
Price Range: $35 – $275 Materials: Responsible, recycled, or repurposed materials
Touted as one of the best sustainable brands similar to Patagonia, the certified B corporation Cotopaxi is as transparent as possible when it comes to their entire supply chain. Just like Patagonia, they are known for their bold, vibrant and utterly unique colorways maximalists swear by. You can find everything from Fair Trade Certified, bold-colored hoodies and responsibly-sourced, RDS-certified down jackets to recycled fleece zip-ups that are a fantastic alternative to Patagonia's most popular fleeces.
Also, they've launched the (Re)Purpose™ Collection which is entirely crafted remnant fabric. It's a fantastic alternative that does not contribute to the environmetal impacts of producing virgin fabric.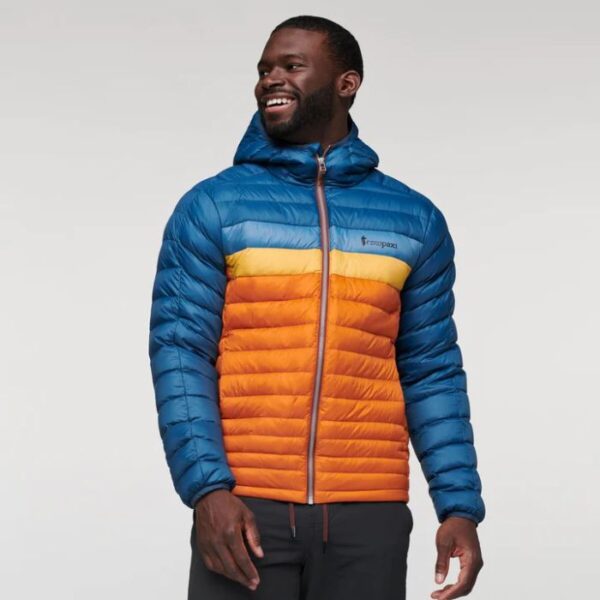 4. Finisterre
Price Range: $65 Materials: ECONYL, natural rubber, recycled polyester, organic cotton, linen
Finisterre is ready to outfit every outdoor enthusiast with consciously built outerwear, hardy knits, and everyday essentials created ethically and sustainably in factories all over the world. The brand thrives on sourcing renewable and recyclable textiles and biodegradable natural fibers and finishes which can be found in every collection.
For example, their wetsuits and swimwear feature Yulex® Natural Rubber and ECONYL® Regenerated Nylon while their waterproofs and insulation carry 100% recycled polyester content that can retain 75% of its warmth when wet compared to down. Plus, the sustainable, B-certified outdoors brand reuses most of its offcuts to minimize textile waste!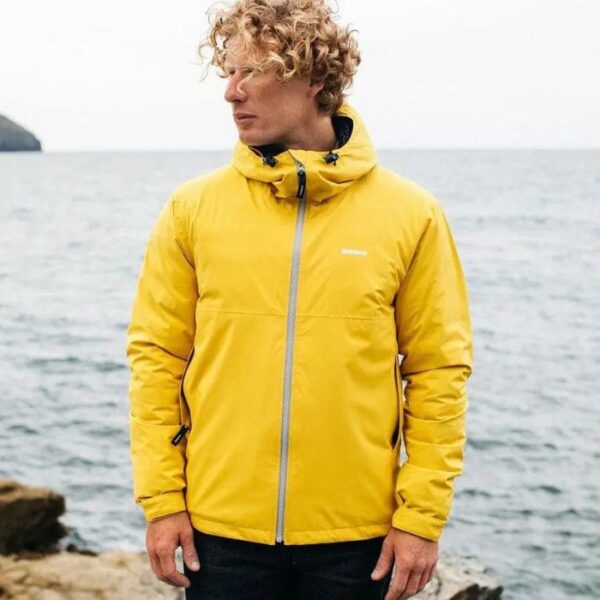 5. Prana
Price Range: $35-$95 Materials: Recycled nylon, recycled polyester, wool, hemp and organic cotton
You can't talk about sustainable brands similar to Patagonia without mentioning Prana; the outdoors apparel designed for nature enthusiasts who cherish comfort above all else. Their lines include technical wear as well as sustainable men's swimwear with FPS protection, and cult-favorite windproof jackets made entirely 100% recycled materials and PFAS-free durable water repellent. Thus far, they have 6 different activity collections – yoga, swim, climb, travel, lounge, and activewear. As a proud member of the Fair Labor Association, Prana is both bluesign and Fair Trade Certified. On top of that, their renewed apparel program has managed to divert 56k+ pounds of garment waste from the landfill since 2016.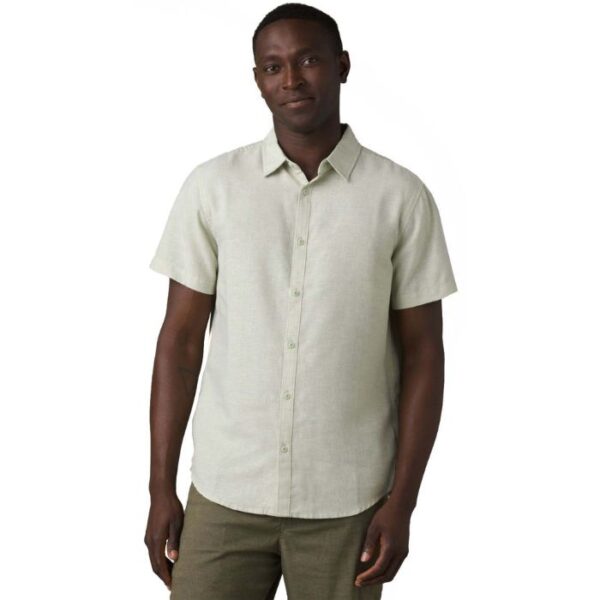 6. Outdoor Voices
Price Range: $40-$200 Materials: RecPoly, Merino, Megafleece
Outdoor Voices design their outdoor-approved collection through the lens of longevity and circularity. That's why they use recycled PET and ethically-sourced wool amongst other eco-consious materials. Some products are also bluesign certified. The brand is mostly known for their fantastic RecMesh which is made from 100% post-consumer water bottles and has a very nostalgic aesthetic.
If you are looking for sweat, splash, and sun-ready clothing, Outdoor Voices have you covered too with their " to Water" line. Quick hint: the shorts look very similar to Patagonia's top-selling running and casual shorts.
7. Coalatree
Price Range: $30-$200 Materials: Recycled coffee grounds, recycled nylon
Eco-Minded Goods and travel-friendly outdoor clothing? We'll take it. Coalatree, one of the top sustainable brands similar to Patagonia, offers revolutionary, durable, smartly built, and ridiculously comfy trousers made for climbing, hiking, and chilling. It's no wonder why their Kickstarted project got so much attention!
You can also find their Evolution hoodie, which has over 20 features for everyday wear. What's more amazing? It's made from recycled coffee grounds. For cold-weather outwear, take a look at Coalatree's Technical Shell jackets crafted from a blend of recycled plastics and coffee grounds with C0 DWR coating.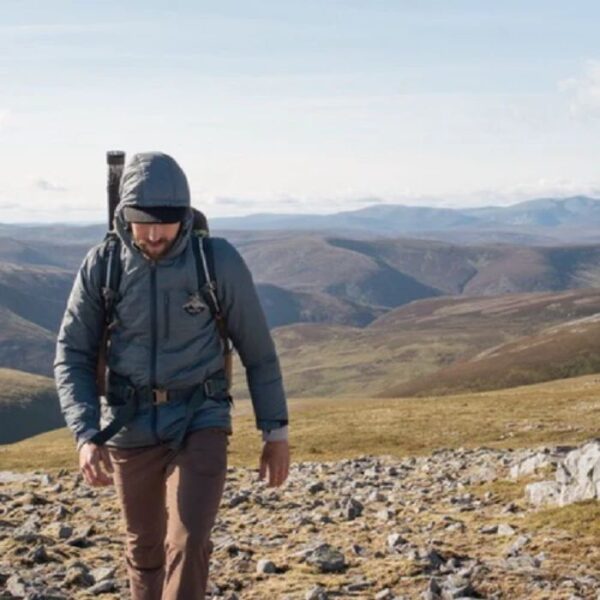 8. Ecoalf
Price Range: €37-€355 Materials: Recycled polyester, recycled nylon, recycled cotton & wool
Looking for extremely comfy recycled shoes, heavy-duty jackets, soft knitwear, and pretty much everything in between? Ecoalf is a sustainable brand similar to Patagonia that uses 100% recycled polyester, recycled wool, and recycled nylon to create water-repellent and super lightweight puffers, bluesign® APPROVED reversible vests, t-shirts, polos, and, of course, bold and unapologetic swimwear – just like Patagonia's.
The B-corporation has also created the Ecoalf Foundation with the sole purpose to " clean the oceans of marine waste with the help of the fishing industry and to give a second life to plastic waste through recycling and closing the loop." We definitely love seeing brands having such deep respect for the environment.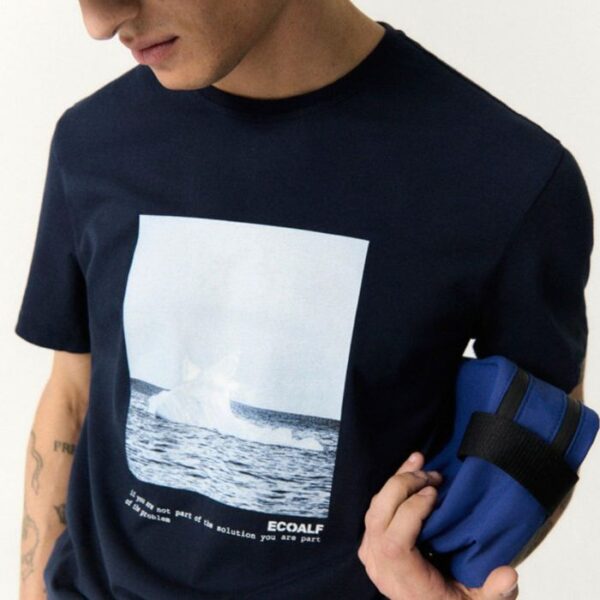 9. Bleed Clothing
Price Range: €24-€299 Materials: Corc, organic cotton, Tencel, Hemp, linen, recycled materials
Known for their functional and innovative materials, ethical manufacturing practices, and outstanding apparel designs, Bleed Clothing is definitely one of the best sustainable brands similar to Patagonia. Their collection includes tops, bottoms, outwear, shoes, and swimwear – all made from natural and regenerated materials. While they mostly lean towards minimalism, they also have some statement styles like their summer-ready LENZING™ ECOVERO™ Shirt which is a great alternative to Patagonia's Hawaiian shirts. Don't forget to take a look at their "functional dark denim" collection.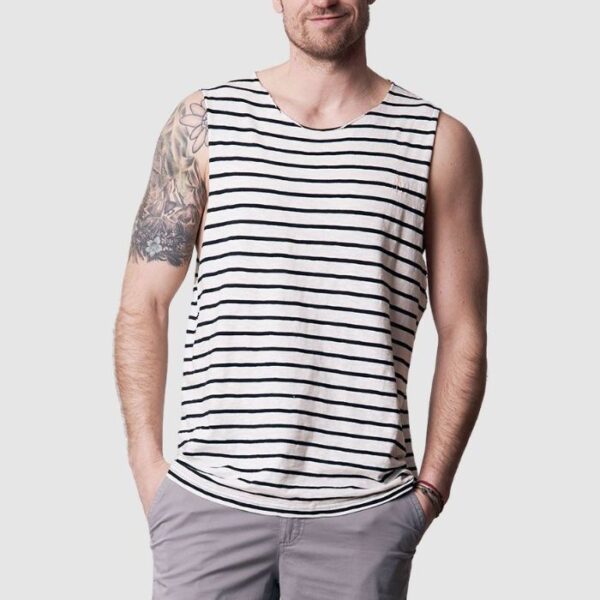 10. Tentree
Price Range: $20-$270 Materials:Tencel, Recycled Polyester, Organic Cotton, Hemp, Lyocell
From recycling and resale programs to blockchain-based fiber tracing software, Tentree is one of the most popular casualwear and sustainable outdoor gear brands on the eco market. Aside from being 100% transparent with their supply chain, the company is also carbon-neutral and encourages us to do the same through their carbon offsetting Subscription Plan. So as you shop for your next ethically-made puffer, durable water repellent shirt jacket, eco hoodies, pants, joggers, and tops, you can also offset your carbon emissions by planting trees in Madagascar, Indonesia, Senegal, and Haiti. How awesome is that?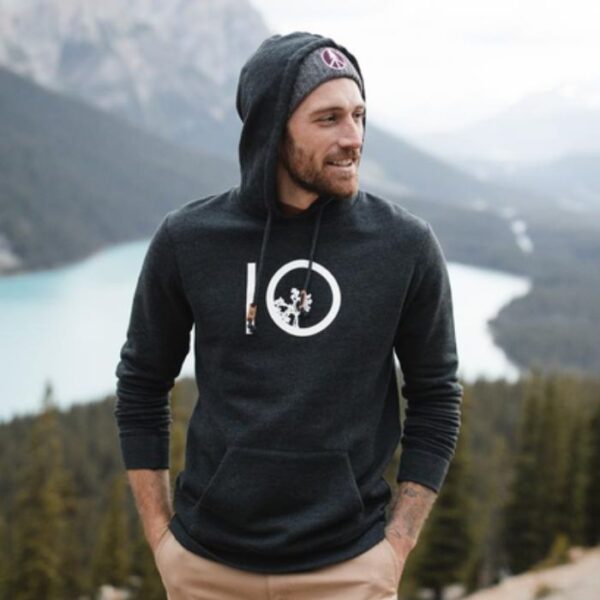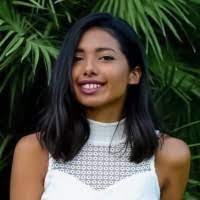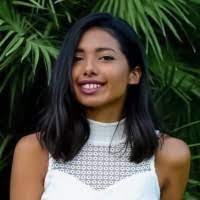 About Author
Konstantina Antoniadou
Freelance sustainability and fashion writer with an ongoing curiosity to explore new innovative technologies, and report on trends in "green" industries.