Sustainable Boots for Men Perfect for Fall & Winter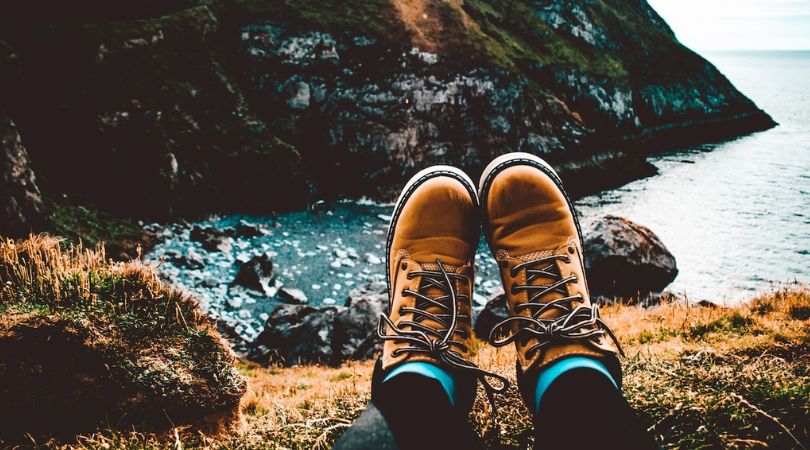 With winter around the corner and fall cooling us down, we're all abuzz with preparations. From checking our home heating and prepping our closets, now is the time to winter-proof your life.
A classic part of winter prep is finding the right boots that will see you through the season, warm and dry. To make it easier for you, we've put together 6 top-quality, sustainably made boots for men that are perfect for fall and winter.
These boots all boast qualities necessary for a comfortable walk in the fall leaves or as snow dusts the sidewalk. We're talking thick soles, weather-proof materials, and quality stitching. Beyond that, all of these are sustainably and ethically made so your winter isn't just warm, but fair to the planet.
Interested in the all-round perfect winter boot for men? Keep on reading!
01
Adelante Shoe Co
$265
Adelante Shoe Co is back at it again with buttery full-grain leather, this time in their Mendoza boot. Coming in a range of warm wood tones, the Mendoza was made for every man. Functionality is king and this boot comes as a simple pull-on and will wear beautifully for many winters to come.
This boot is made to order for any length and width, so good-quality, sustainable boots can be accessible for every man. Beyond inclusive sizing, you can book a virtual fitting appointment with one of Adelante's specialist sizing concierges.
If you're looking for a boot that gives back, boasts exceptional quality, and will last ages, this is the one for you.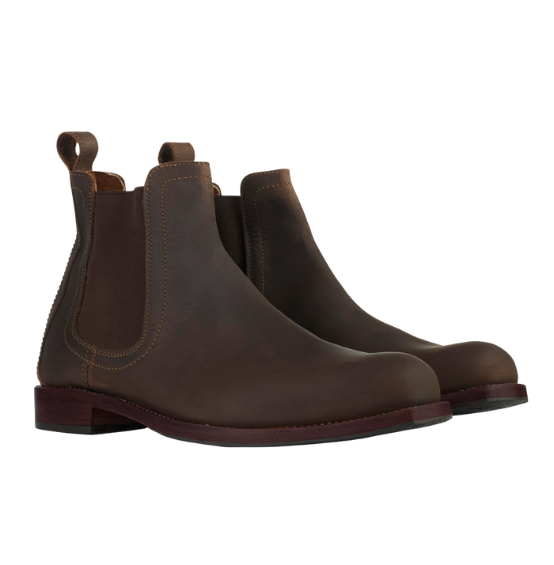 02
Brave Gentleman
$240
The Scout Boot by Brave GentleMan is the vegan boot of the future. Made from Italian-milled vegan leather and championing studs, sublime stitching, and durable laces, the Scout Boot is the ideal men's boot reimagined as a sustainable, vegan alternative.
Brave GentleMan embraces slow fashion, free of unethical labor, animal products, and unsustainably fashion seasons. Their Scout Boot encapsulates style for the environmentally conscious modern man.
03
Nae Vegan Shoes
$160
Nae Vegan Shoes' Harley Black Lace-Up Boot is a unisex urban fall and winter staple. Decorative laces and silver eyelets give this boot a classic design, but a zip along the inner ankle give it a simple, modern update.
Nae Vegan Shoes is a Portuguese footwear brand championing vegan materials and fair labor. Every shoe materializes from a considered design and materials that are either natural, recycled, or synthetic.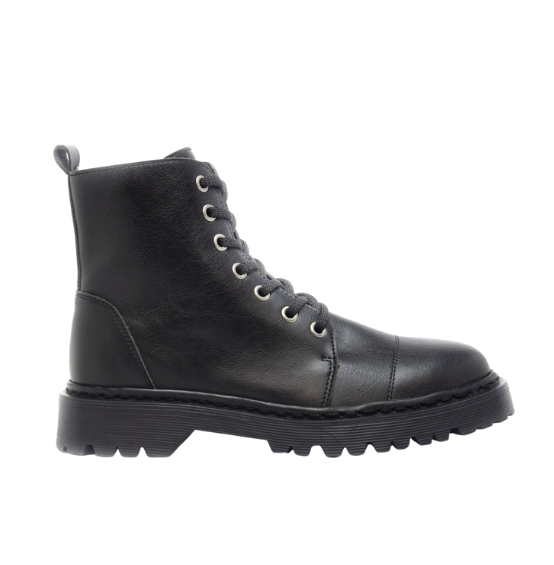 04
Will's Vegan Store
$156
Will's Vegan Store brings another winner for sustainable boots in the form of their WVSport Waterproof Urban Boots. Warm, durable, and stylish, the WVSport Waterproof Urban Boots were designed and made for unmatched functionality and style.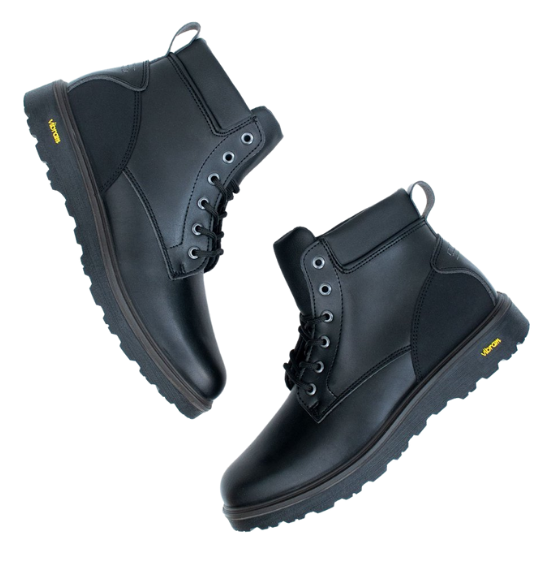 05
Ahimsa
$159
The Gloria boot by Ahimsa is a stylishly restrained dress boot made from durable vegan leather. The Gloria's slim silhouette and sophistication give it an elegance like no other fall or winter boot.
On a mission to respect all forms of life and question habits, Ahimsa strives for sustainable manufacturing methods and conscious behavior. Every shoe that comes out of Ahimsa is a testament to their belief in love and respect for all life.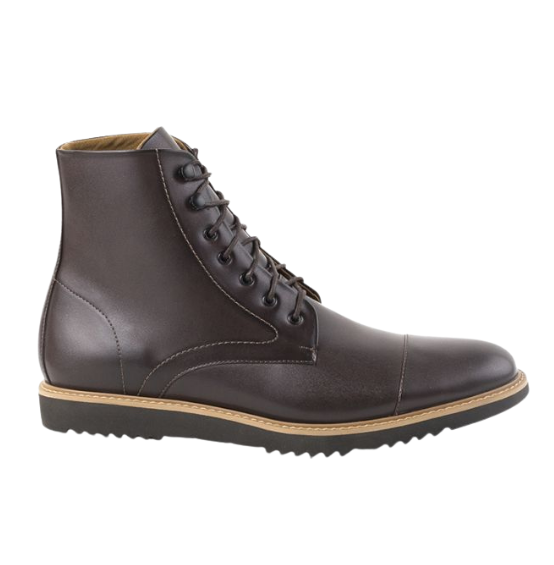 06
Nisolo
$260
Nisolo's All-Weather Andres Boot is a rugged yet refined versatile trench boot perfect for the colder months. Every aspect of the boot's design is carefully considered, from the waterproof leather upper and soft interior lining to durable, shock-absorbing rubber soles.
Every Nisolo product supports 100% living wages for its makers and offsets 100% of its carbon emissions making for a truly sustainable fall and winter boot.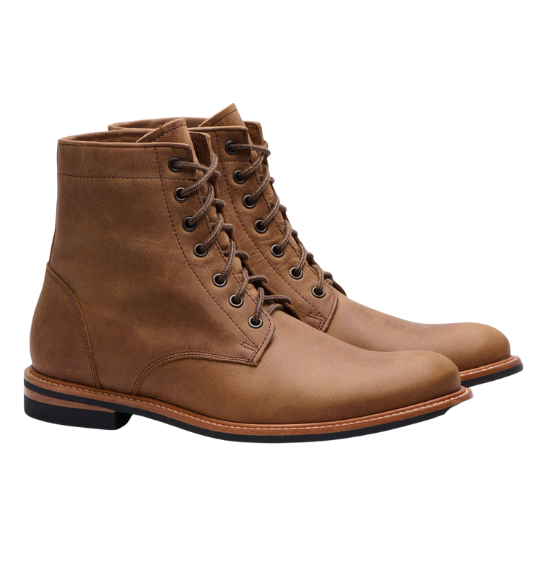 As we move into the colder months and face harsher weather, it's important to equip ourselves with a closet that will both keep us warm and preserve our planet. More and more, fashion and sustainability are becoming easier to reach together. We hope that bit by bit, you can build a closet that champions both, from beanie to boot.
See the full list of our sustainable menswear brands here.
Want to talk eco-friendly fashion? Get in touch! We love to talk about changing the world one stitch at a time.
Follow us on social media for more articles like this and to stay up to date on all things eco-fashion. Not seeing a brand and think it deserves the spotlight? DM us on Instagram and we'll see if we should update the list.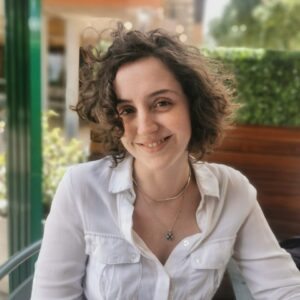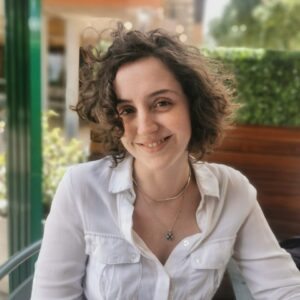 About Author
Jessica Robin
I strategize and write blog content for sustainability and health brands that want some action. Find me on LinkedIn and let's chat about writing your vision to life.