10 Sustainable Pants for the Conscious Gentleman
Finding the perfect chinos that fit your style – and help out the planet
Everybody knows the classic look of chinos. It's almost as if the soul of the west coast is infused into every pair, instantly making you feel like you're in California even if you're on the other side of the country and it's snowing outside.
But not all chinos and trousers are made equal – some are better for the environment than others. And it's always easier to feel good when you not only look good, you also know that your style isn't harming Mother Earth's vibe.
That's why we went ahead and found 9 sustainable men's chinos and trousers that will have you looking and feeling good, with every single one of them being sustainable and GOOD for the environment.
Read on to discover the chinos that men everywhere should check out!
01
Archer is raising the bar for sustainable men's trousers with their Super 120s Merino Wool Dress Pant. This luxurious Italian high twist merino wool gabardine offers unsurpassed comfort, versatility, and style.
The Super 120s Merino Wool Dress Pant is Archer's signature performance-inspired dress pant. Boasting sartorial details inside and out that are both beautiful and durable. The subtle luster inherent in superfine gabardine twills offers an elegant, sophisticated look, ideals for the modern gentleman.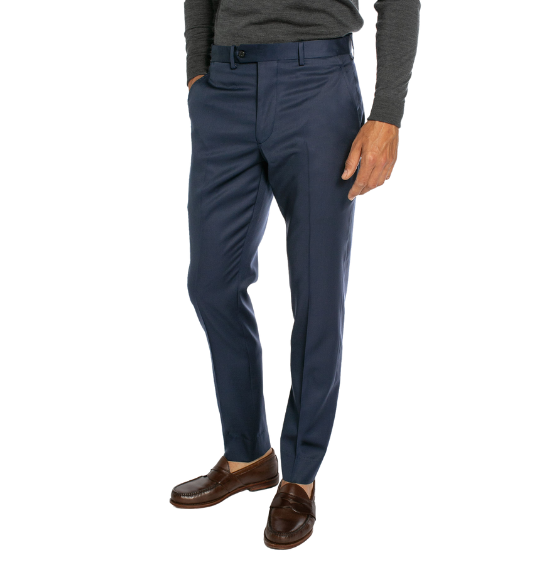 02
Kotn's mission is to set the standard for conscious creation and consumption. They develop products around the principles of considered design, relentless quality, honest value, and positive impact – and their essential crew pants are as stylish and comfortable as any chinos out there.
Since Kotn's launch, they've provided private subsidies and resources to smallholder farms and impoverished communities, and advocated for environmental responsibility and stewardship, in addition to churning out some damn good pants. There's really nothing not to like with this brand.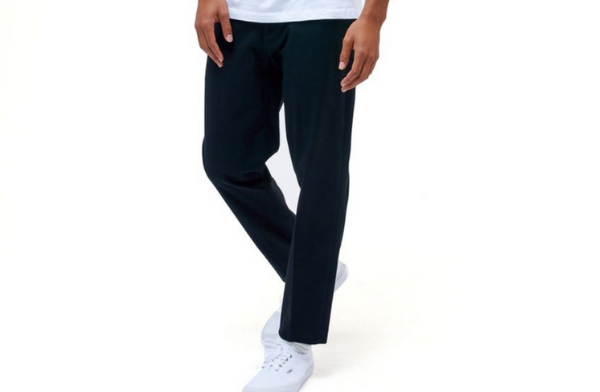 03
Men who simplify their style have a greater opportunity to connect across generations and worldviews, establish a more relatable presence, and better position themselves in the workplace.
Todd Shelton helps men of all ages stay current and maintain a consistent, professional identity through clothing. By leveraging timeless style and minimal design, Todd Shelton transforms your wardrobe into a cohesive team of garments that work together – all while maintaining the highest ethical and eco-conscious standards during production.
Their flagship product, the Original Jeans, is the embodiment of everything this brand stands for.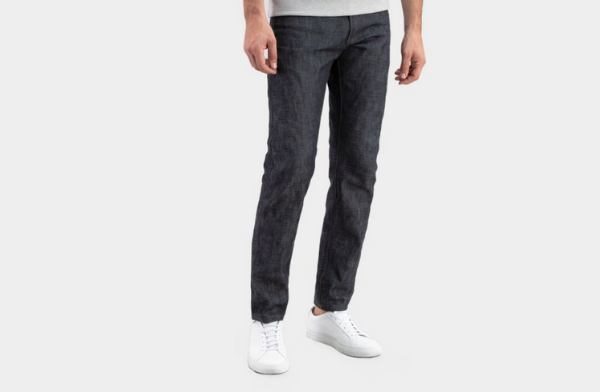 04
United By Blue's commitment to using sustainable materials is proof that you can create a great-fitting, long-lasting product with the exclusive use of materials that are environmentally and ethically sourced. And their Organic Dyed Chino pants are as good to wear as they are for the environment – trust us: that's saying a lot.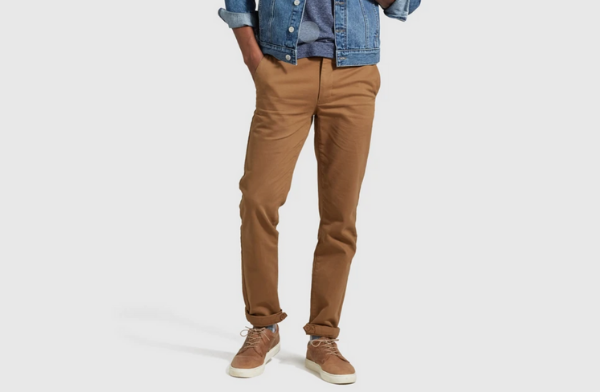 05
Men's Dodgeball Printed Eco-Fleece Pants
$38
Alternative Apparel doesn't make chinos – but their trousers are too good to pass up regardless of how your classify them. This brand truly loves our planet and it shows; you can see how they are mindful of the impact they make and how they are constantly trying to minimize it – all while making pants that you won't want to take off at the end of a long day.
Smooth as butter on both sides, you'd never know these unique printed fleece pants are made from wood. Alternative Apparel combines TENCEL™ Modal and cotton fibers for long-lasting strength and softness that is literally unmatched anywhere else.
06
Ambassador Slim Fit S.E.A. Jeans
$185
Outerknown's commitment as a brand is to keep learning, exploring, and innovating. They have a great collection of gear for almost any occasion, and their trousers do not disappoint.
Modern, slim jeans for the guy who's looking for a little more style as he jets across the globe – that's what Outerknown delivers. These sit at the waist and are slim through the thigh and down the leg. They are the perfect pants whether you're heading for a tough day of work or just finished a full day of surfing.
07
Sustainable Performance Chino
$100
Tact & Stone claims that this company was born out of necessity; that it's their responsibility to re-think the way clothes are designed, made, and consumed. And the rest of us get to reap the benefits of what they create.
This brand truly wants you to look good, feel good, and do good, which you can see in their Sustainable Chino pants – these forever fresh chinos are stylish, comfortable, and legitimately good for the planet.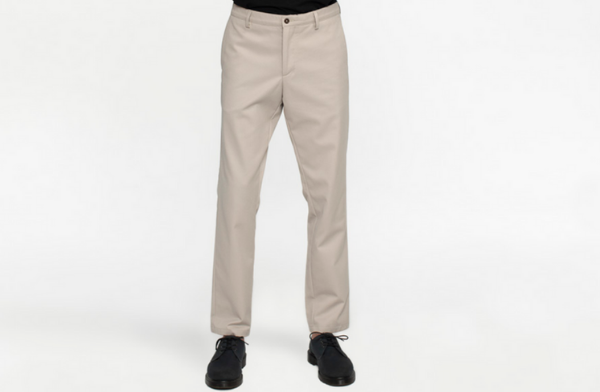 08
Lean Dean Jeans
$280
Nudie Jeans believes that the most ecological way to live would be if we all went naked, cultivated our own food, and asked our gut for advice instead of a Silicon Valley-based oracle. But their environmental policy doesn't reach that far. After all, they make jeans – advocating for not wearing pants would be a bad business model.
So, instead, they manufacture their products out of 100% organic cotton in a fair and ethical way. Plus, their jeans are not designed to be used a few times and then thrown away – they cherish the well-worn and mended jeans that become a part of anyone who wears them for a long enough time.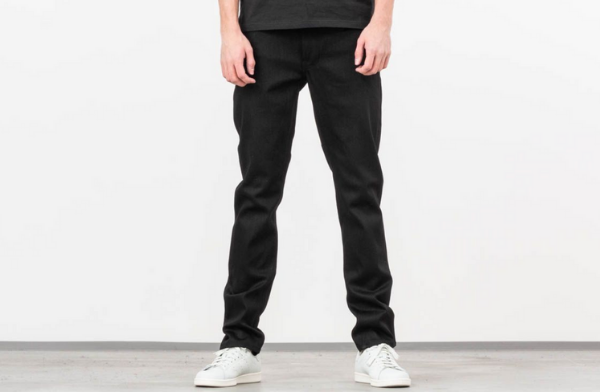 09
Après Pants
$98
Constructed to perfection and responsibly built for the long haul, the Apres Pant is made of pure sustainable goodness from sourcing to factory to your closet.
This classic lounge pant is cut from a classic suit fabric that has been relaxed with an elasticated waist and hem. Whether you're riding your bike around town, or laying low around the house, few fabrics breathe easier and look sharper than this hearty, warm weather, truly sustainable staple.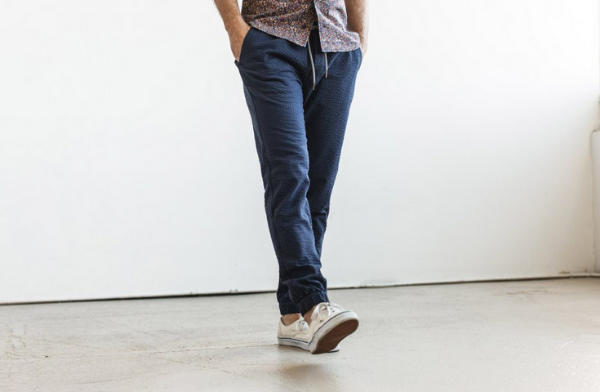 10
Joobwear
Men's Everywhere Pant
$110
The Men's Everywhere Pant by Joobwear is for everywhere and everything. They look like pants, feel like pants – but move like activewear and are comfortable as all heck.
These trousers are bound to become a favorite closet staple and available in 4 neutral colors. Made with a quick-dry nylon/ spandex stretch combo fabric- therefore offering full flexibility and movement. You can sport this versatile basic while hitting the gym, hiking, cycling, and dockside fishing with the boys.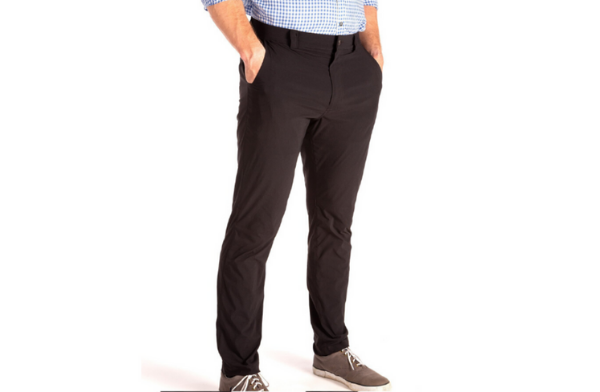 There you have it! 9 sustainable men's chinos and trousers that you're sure to love! Sustainable fashion shouldn't be hard, yet we know shopping sustainably can be overwhelming at times. One article at a time, we hope to make it a bit easier! Discover a full list of sustainable menswear brands here.
Want to talk more about eco-friendly fashion or anything else on your mind? Get in touch! We love to talk about all things indie garb-related!
If you liked this article and want to find out more coverage on these brands be sure to follow us on all social networks. Not seeing a brand and think it deserves the spotlight, DM us on Instagram and we'll see if we should update the list.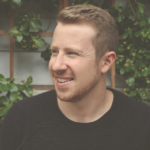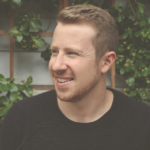 About Author
Brandon
Owner of IndieGetup, the premier sustainable marketplace for men to shop ethically.