Is Uniqlo Ethical, Sustainable, or Fast Fashion?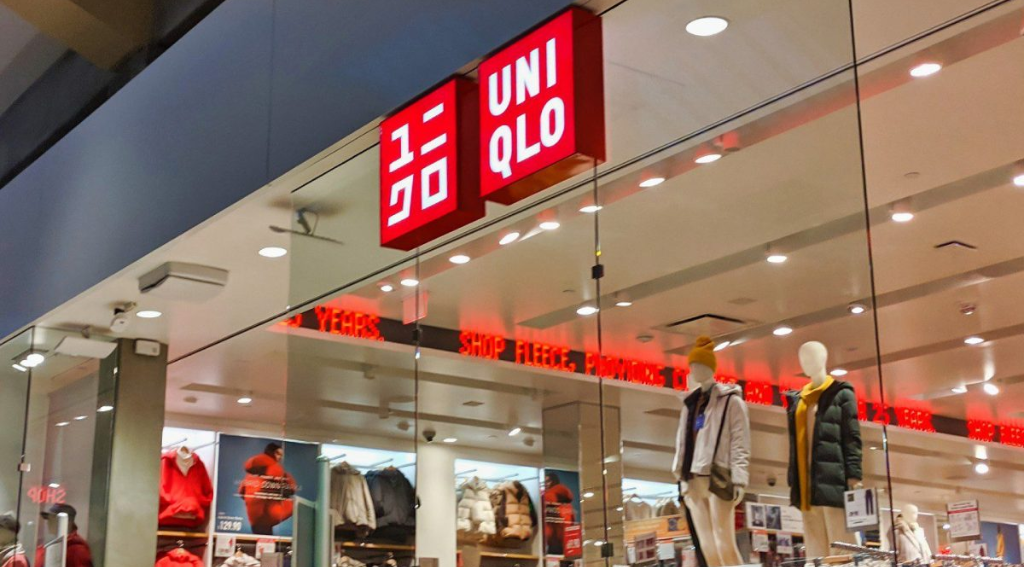 Is Uniqlo ethical and sustainable? Or, better yet, is Uniqlo fast fashion? If you are having second thoughts about the ethics and values of the Japanese casual wear brand, we've got you covered. In this article, we'll go over the most well-known Uniqlo labor issues, greenwashing attempts, and sustainability issues. So let's get into it.
Founded in 1949 as a small textiles store in Hiroshima, Japan, Uniqlo has come a long way to become a global fashion powerhouse with over 2,000 stores across 25 countries. The brand is led by Tadashi Yanai and owned by Fast Retailing Co., Ltd., which is one of the largest retail holding companies in the world. Their sale strategy is centered around the concept of "LifeWear," – aka clothing that is designed to meet the needs of everyday life. The group announced consolidated revenues of 2.29 Trillion Yen in 2019, up 7.5 percent, and an operating profit of 258 billion yen, up 9.1 percent in the prior year. So, it's really no wonder why Tadashi Yanai, was ranked Japan's richest man in 2022, a spot he has held for years. 
 In other words, Uniqlo is all about simplicity, functionality, and affordability, which means you can look stylish without breaking the bank or sacrificing comfort. Their great success drove some raved-about collaborations with iconic names such as Andy Warhol, Jean-Michel Basquiat, Keith Haring, and Marimekko. The brand has also partnered with the likes of Alexander Wang, J.W. Anderson, and Ines de la Fressange to create limited-edition collections that generate buzz and excitement among fashion enthusiasts.
However, when the words "affordable" and "high-quality clothing" coexist in the same sentence, we can't help but be a bit conscious. At the end of the day, is Uniqlo ethical and sustainable or just another fast fashion brand? What are the social issues of UNIQLO that try so much to hide?
Is Uniqlo ethical or fast fashion?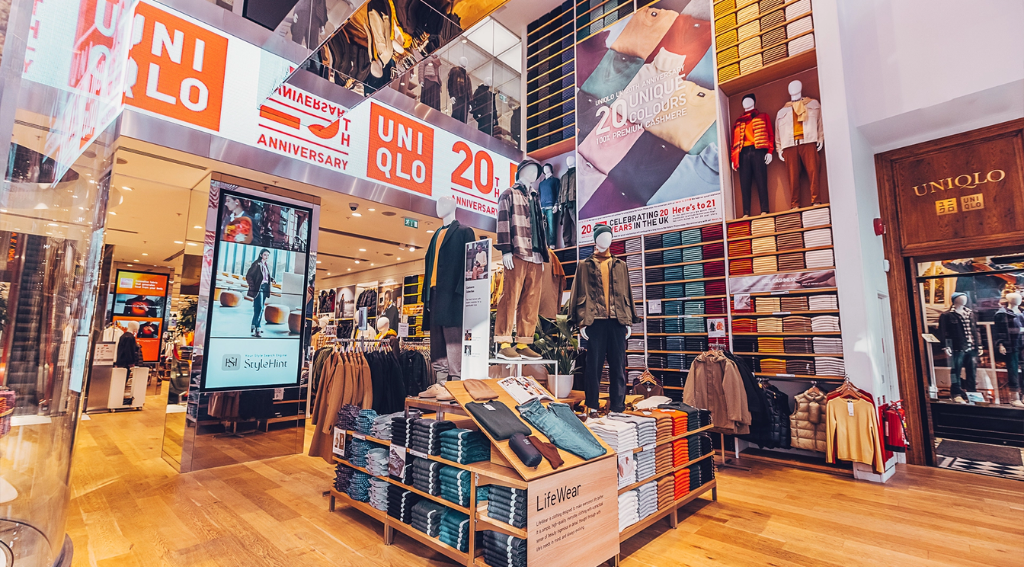 Uniqlo is a fast fashion brand. 
Just like Asos, H&M, and Banana Republic, Uniqlo churns out cheap, disposable clothing in bulk. Sure, their prices may not be the absolute cheapest, but they're still low enough to make you question the longevity of their clothes. Let's face it, whoever sells clothes en masse at low prices is essentially part of the fast fashion industry. Unfortunately, the constant turnover of trendy clothes contributes to the planet's growing pile of waste, and that's definitely not fashionable.
Another reason why Uniqlo is a fast fashion brand is the constant release of new collections and styles which is a well-known characteristic of the fast fashion industry. Fast fashion brands produce clothing at a rapid pace, often releasing new collections every few weeks or months. This is in contrast to sustainable fashion brands, which typically release new collections only twice a year. Therefore, Uniqlo's frequent release of new collections and styles is just another way to encourage consumers to buy more clothing and keep up with the latest trends. And that is inherently unsustainable.
The environmental impact of Uniqlo's production and business model is another reason why they are considered a fast fashion brand. Fast fashion brands rely on synthetic materials, which have a negative impact on the environment. The production of synthetic materials consumes large amounts of energy and releases harmful chemicals into the environment. Additionally, the low-quality, disposable nature of fast fashion clothing results in a high volume of clothing waste, which is harmful to the environment. And Uniqlo ticks all the aforementioned boxes. 
The Uniqlo fast fashion greenwashing strategy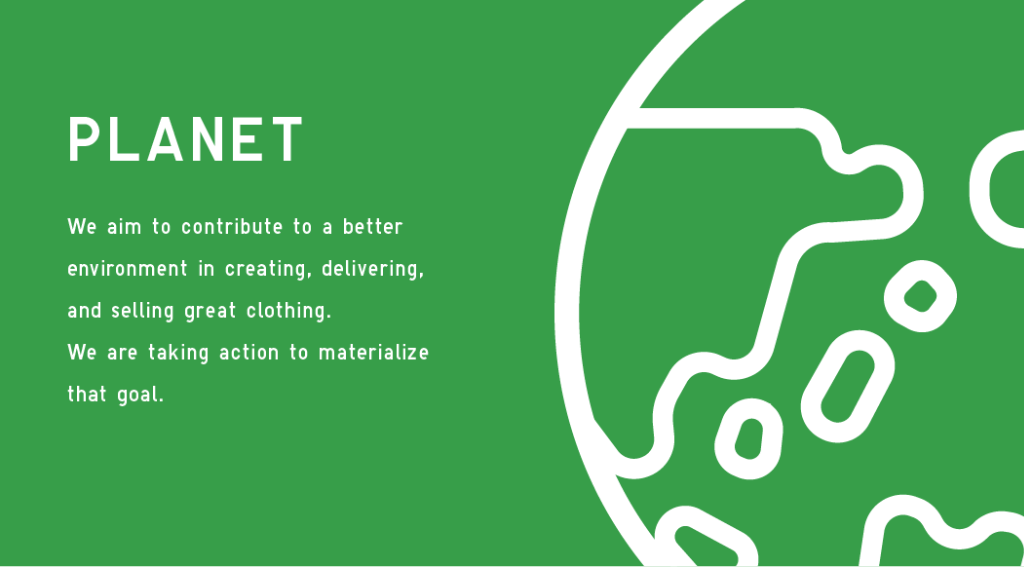 Uniqlo, like many other fast fashion brands, has faced accusations of greenwashing – making misleading claims about their environmental practices to appeal to consumers who are increasingly concerned about sustainability. 
 Uniqlo has claimed to use sustainable materials like recycled polyester and organic cotton in their clothing. However, according to a report by the Changing Markets Foundation, Uniqlo's sustainability claims are often misleading or exaggerated. For instance, Uniqlo claimed that their fleece products were made from 30% recycled materials, but in reality, the percentage was closer to 1%. 
Unfortunately, this is something we see very often. For the exact same greenwashing strategy, In 2022, H&M was forced to face a 'greenwashing' class-action lawsuit filed in the New York federal court by Chelsea Commodore, over alleged misleading & false marketing of a 'sustainable' clothing line. But despite their recent sustainability pledge, a lack of transparency around manufacturing has given rise to accusations of greenwashing. This brings us to our next point: the long list of Uniqlo labor issues.
The fast fashion labor conditions at Uniqlo
The Uniqlo labor issues investigation
So what are the social issues of UNIQLO? UNIQLO's labor practices in China were brought to light by the Hong Kong-based group Students and Scholars Against Corporate Misbehavior (SACOM). With the assistance of Human Rights Now (HRN) and Labor Action China, SACOM conducted three undercover investigations of Fast Retailing's Chinese contractors. During their first investigation in 2014, HRN looked into textile and garment factories operated by Pacific Textiles Ltd (PT) and Dongguan Luen Thai Garment Co., Ltd (DLTG) in Guangdong Province.
After publishing their report in January 2015, SACOM and HRN received significant attention and criticism for their findings. HRN Secretary General Ito Kazuko commented on the report's impact, stating that the summary on their website attracted numerous viewers overnight and generated widespread media coverage.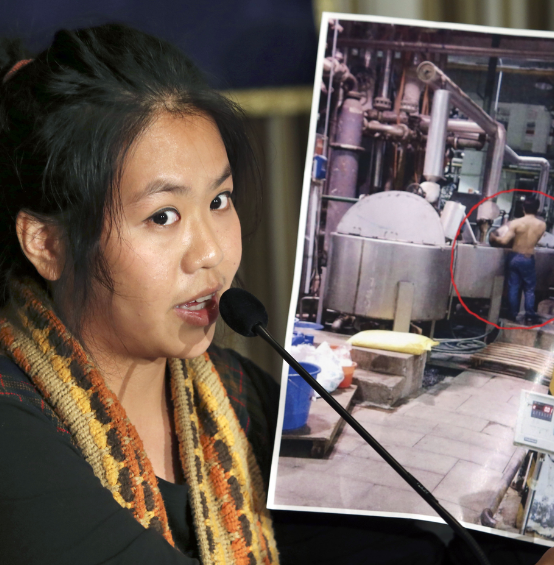 Does Uniqlo use child labor and sweatshops?
The investigations conducted by SACOM, HRN, and Labor Action China uncovered appalling working conditions in UNIQLO-related factories in China. Workers in the PT and DLTG factories were found to be earning only one-third of the average wage in their respective cities, with base wages of 1,550 yuan ($227 U.S.) and 1,310 yuan ($192 U.S.) per month, respectively. 
To make ends meet, workers had to work excessive overtime of 112-134 hours per month, which is more than three times China's legal limit of 36 hours. One worker reported working 11 hours a day with only one or two days off per month, while another worked from early morning until 10 or 11 pm and sometimes on Sundays. PT workers who organized a strike in 2009 were met with physical violence from gangsters hired by the company. The SACOM report demands that Fast Retailing take immediate action to stop using sweatshop labor. So, Is Uniqlo ethical? Certainly not.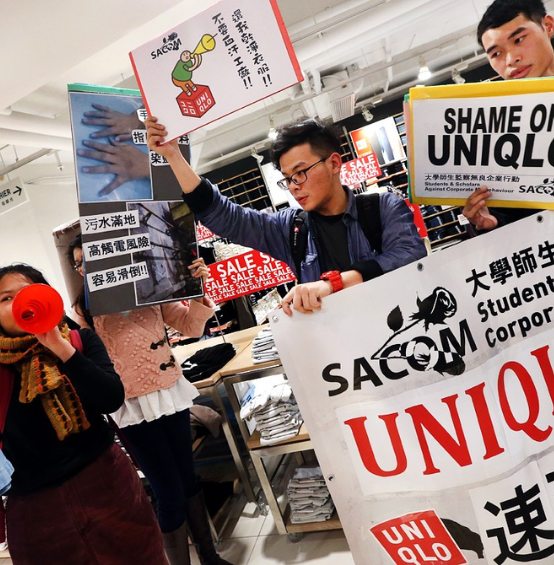 The environmental impact of Uniqlo
Suprising-to-no-one, Uniqlo does not disclose its environmental impact or carbon footprint, making it difficult for consumers to determine how sustainable the brand really is. This lack of transparency raises questions about the company's commitment to sustainability.
The Uniqlo fast fashion production method requires a significant amount of water, which can be problematic in areas where water is scarce. For instance, Uniqlo's parent company, Fast Retailing, has been accused of draining water from Lake Kasumigaura in Japan, causing damage to the ecosystem and impacting local farmers.
Lake Kasumigaura is the second-largest lake in Japan, located in Ibaraki Prefecture. The lake serves as a source of drinking water for millions of people in the region. In 2015, local residents and environmental groups accused Fast Retailing of illegally pumping water from the lake to irrigate its nearby cotton fields. The accusations against Fast Retailing sparked protests and drew attention to the company's environmental practices.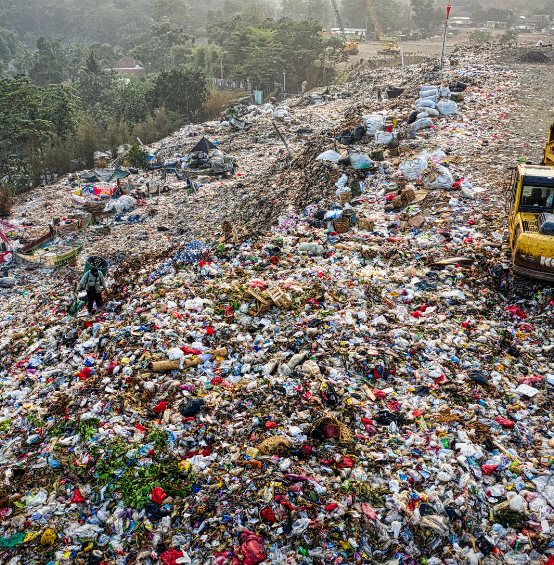 The Uniqlo fast fashion pollution scandals 
 Uniqlo has been accused of using hazardous chemicals in their clothing production, which can be harmful to both workers and the environment. In 2013, Greenpeace released a report called "Toxic Threads: The Big Fashion Stitch-Up," which accused Uniqlo and other fast-fashion brands of using hazardous chemicals in their clothing production. The report analyzed clothing samples from 20 global fashion brands and found that the majority contained hazardous chemicals, including toxic heavy metals, nonylphenol ethoxylates (NPEs), and phthalates.
Uniqlo was specifically called out for using NPEs, which are commonly used as surfactants in textile production but have been found to be toxic to aquatic life and can accumulate in the environment. The report also criticized Uniqlo for not having a comprehensive chemical management policy and failing to disclose information about the chemicals used in its supply chain.
Since then, Uniqlo has made progress in reducing the use of hazardous chemicals in its supply chain. In 2018, Greenpeace released a follow-up report called "Destination Zero: Seven Years of Detoxing the Clothing Industry," which found that Uniqlo and other brands had made significant progress toward their chemical management goals. However, the report also noted that some hazardous chemicals were still being used by Uniqlo and other brands and that more work needed to be done to fully eliminate them from the supply chain. This fact alone can be the only answer we need to the question: " Is Uniqlo fast fashion."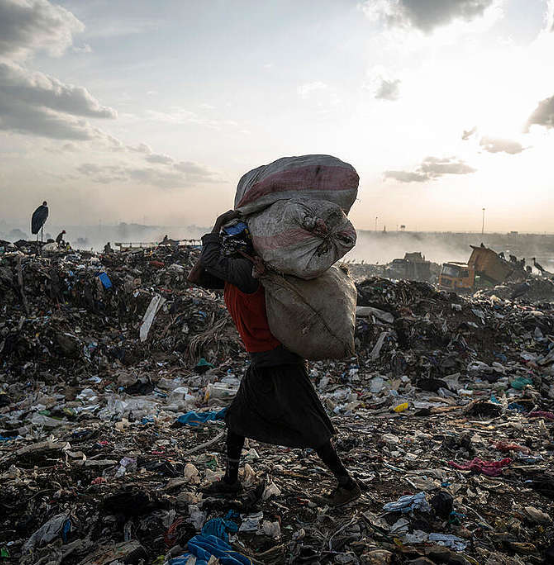 Uniqlo's sustainability initiatives
Uniqlo invests in energy-efficient technologies to reduce its carbon footprint. It has implemented energy-saving measures in its stores and warehouses and has also switched to renewable energy sources.
The company has implemented a Supplier Code of Conduct to promote responsible sourcing and to improve working conditions for workers in its supply chain. However, there is still no evidence Uniqlo ensures payment of a living wage.
Uniqlo has implemented a program to reduce packaging waste. It has reduced the size of its shopping bags and has also started using reusable shopping bags made from recycled materials.
Uniqlo has a recycling program in which customers can bring in their gently used Uniqlo clothes to be recycled. The program started in 2006 in Japan and has since expanded to other countries, including the US, UK, and Australia.
Lastly, the fast fashion company offers free repairs for their clothing at select stores in Japan. They also offer a "Repair Service Voucher" program in which customers can send in their damaged clothing to be repaired for free.
The challenges faced by fast fashion brands seeking to balance profits and sustainability are certainly many. And, unfortunately, Uniqlo still has a long way ahead of them. Luckily for us, there are many sustainable fashion brands out there with stylish clothing that's ethically made and environmentally friendly.
Sustainable Alternatives to H&M for the ethical fashion
1. Kotn
Price: $12 – $475
Sustainable Materials: Egyptian cotton
Looking for a way to level up your wardrobe while also giving back to communities in need? Enter Kotn, a Certified B Corp based in Canada that's making a difference in the Nile Delta. Not only will you look and feel great in their high-quality clothing, but you'll also be helping to provide education for every child in their farming communities. That means you're not just getting a stylish new outfit – you're helping to fund school supplies, teachers' salaries, and more! So go ahead, treat yourself, and do some good at the same time with Kotn.
2. Vustra
Price:  $25-$110
Sustainable Materials: 100% Certified Organic Cotton
Vustra is on a mission to make the world a greener, more fashionable place. Their secret weapon? Creating clothing that is not only eco-friendly but also versatile and timeless. They use only the finest natural materials, like 100% GOTS-certified organic cotton, and employ fair-trade and ethical manufacturing practices. Plus, their supply chain is so transparent, you'll practically be able to see through it! With Vustra, you'll look good, feel good, and do good for the planet all at the same time.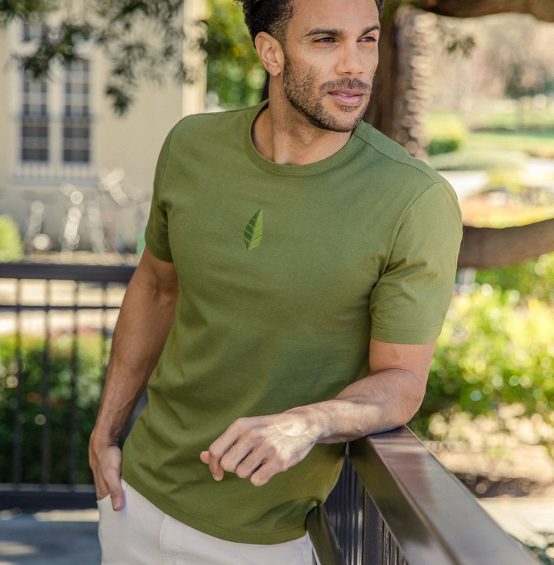 3. Askov Finlayson
Price: $35-$495
Sustainable Materials: 3M™ Thinsulate™ 100% Recycled Featherless Insulation
Stylish, durable outerwear that is also "Climate Positive"? Yes, please. Askov Finlayson has got you covered, literally! Not only will you look great in their parkas, hats, crewnecks, and t-shirts, but you'll also be contributing to a good cause. Askov Finlayson believes in fair wages and labor practices and gives back 110% of their total social carbon cost in grants to organizations that fight climate change. So, put on some Askov Finlayson and feel good inside and out!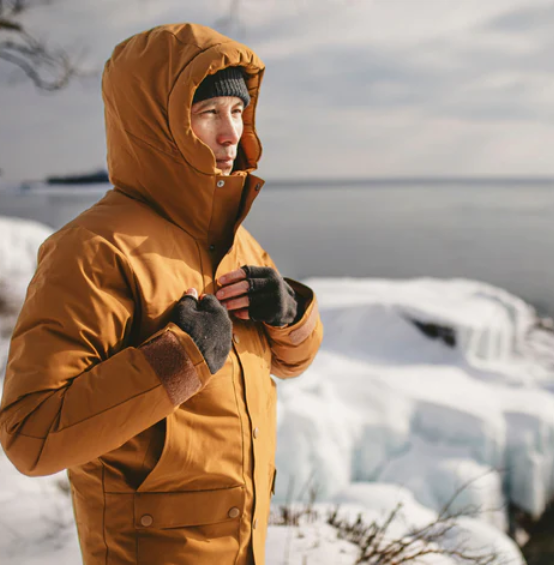 Conclusion: Is Uniqlo Ethical, Sustainable, or Fast Fashion?
Uniqlo is a fast fashion brand. While Uniqlo has taken some measures to minimize their environmental impact, they still have a long way ahead of them. Unfortunately, their fast fashion business model still follows the ever-changing trends that come and go quicker than the latest TikTok challenge, leaving heaps of discarded clothes in landfills. Lack of transparency, chemicals, and synthetic materials – Uniqlo's sustainability issues are many! Luckily, there are many ethical fashion brands ready to outfit us with timeless, durable, and utterly stylish pieces that don't harm us, the Planet, or the lives of the clothing makers.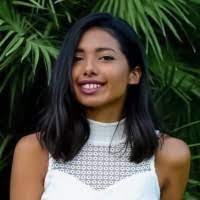 About Author
Konstantina Antoniadou
Freelance sustainability and fashion writer with an ongoing curiosity to explore new innovative technologies, and report on trends in "green" industries.